Tanzania issues new directives for trading of agricultural crops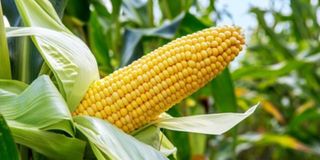 Dar es Salaam. Tanzania's ministry of agriculture on Monday said that  it has issued directives to formalise trading of crops for the benefit of the country, farmers and local and foreign traders.
The government said restrictions imposed on the purchase of agricultural crops, especially cereals, directly from farmers do not target any country, emphasising that compliance was required by traders from all countries buying produce from Tanzania.

Speaking to The Citizen yesterday, Agriculture minister Hussein Bashe said Tanzania has not banned export of agricultural crops and that foreign traders are allowed to purchase the produce under outlined procedures.

"Tanzania is formalising the trading of agricultural crops. Today, I can't go to Kenya, enter the farms, purchase crops and cross the border back home.

"Countries that purchase crops from Tanzania including Rwanda, Uganda, Kenya, Democratic Republic of Congo (DRC), etc, are equally required to follow outlined procedures," he added.

Mr Bashe said traders from foreign countries are allowed to buy agricultural crops through locally registered companies or firms established in the country by foreign traders.

He was commenting on media reports in Kenya that say maize millers have expressed concern over a new Tanzania directive banning the purchase of produce directly from farms by foreigners.
Maize millers in the neighbouring country say the move will affect maize supply, with Tanzania being a key supplier of the grain.
A section of millers have expressed grave misgivings as to what this directive means for the country.

The Agro-processors Association of Kenya says the move by Tanzania comes at an inopportune time when Kenya is grappling with shortage of essential supplies, which has necessitated a duty-free import window by the government.

"The biggest impact [of the directive] is that maize prices will go up in Tanzania as well as here in Kenya. The prices in Unga will continue going up," said Mr Anthony Wambugu, the association's chairman.

However, Mr Bashe said in a telephone interview that there are cases in the country's Southern Highland regions where farmers who have sold the produce had been paid fake notes.

Mr Bashe, who doubles as Nzega Urban Constituency Member of Parliament, said transformation aims at enabling the country to gather accurate data of crops trading and that export transactions should be visible in the country's economy.

"There is reports about one crops exporter who received $5.1 million from Ugandan traders for crops export, but no bank details that support the payment," he said.

He said the formalisation aims to eliminate fake trade that has been behind the theft of money belonging to traders and farmers, lack of trade traceability and data discrepancy between Tanzania and its trade partners.

Furthermore, he said the government wants all payments related to crops trading to be effected via banking systems instead of carrying cash in the briefcases.

The public notice dated May 23, 2023, signed by the docket's Permanent Secretary Gerald Mweli, shows that the issued procedures for trading, procurement and formalisation of agricultural crops will take effect on July 1, 2023.

They will be supervised by the regional secretariats, Local Government Authorities (LGAs), the Tanzania Revenue Authorities (TRA) as well as other authorities.

"They aim at protecting farmers against inconveniences and conning as well as transforming crops trading in order to enable players to abide by laws and regulations," reads the document in part.

"Transformation also aims at protecting domestic traders against foreign traders who buy crops directly from farmers. Also, it aims at helping farmers to benefit with the government's efforts to provide subsidies and ongoing investment that focus at reducing farming costs and increasing efficiency," reads another part.

Furthermore, the document says the formalisation aims at enabling access to accurate information about trading of agricultural crops.
According to the document, in order to realise outlined transformation objectives, procedures that will be executed effectively from July 1, this year including the need for the district councils to identify and announce trading centres of agriculture crops.

"The centres should comprise accredited weighing scales. Traders participating in the crops trading should be registered by respective regions or respective councils," reads the document.
"Registration aims at ensuring that all levies are paid to respective councils as stipulated by laws and that export permits are secured from the ministry," reads another part.
Furthermore, the document says warehouses, whether privately owned, belonging to cooperative or the government, are used for crops storage registered in the electronic system.

The document say traders transporting agriculture crops inside the country will be required to secure crops' movement order to allow free movement of produce from one district to another or a region to another.

"Export permits and phytosanitary certificates for agricultural produce will continue to be issued by the ministry of Agriculture through the Agricultural Trade Management Information System-ATMIS," the document says.

"All traders are reminded that brokers are prohibited in filing applications for transport permits of agricultural crops," reads another part, insisting that submissions should be done through ATMIS.