Tanzania saved Sh7.6 trillion by winning cases, arbitration proceedings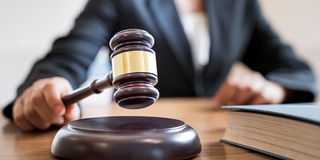 Dar es Salaam. The government saved Sh7.6 trillion between July last year and March this year, the amount that it could have paid if it had lost some high-profile civil cases and arbitration proceedings.
 This was revealed yesterday in Parliament by the minister for Constitution and Legal Affairs, Dr Damas Ndumbaro, as he tabled the Sh383.6 billion budget proposal for his ministry for the 2023/24 Financial Year.
Dr Ndumbaro said between July 2022 and March 2023, his ministry, through the office of the Solicitor General, conducted a total of 157 arbitration proceedings, 31 of which being international ones.
Of the 157 arbitration cases, 16 were concluded, with five of which being international ones.
As it happens, the government saved some Sh7.26 trillion that could have been paid if it failed to win those types of cases.
 On the other hand, the government conducted a total of 6,320 civil cases, six of which being international ones.
The government, he expounded, concluded a total of 575 cases, five of which being international.
As a result, some Sh305.4 billion that could have been lost for losing those cases, was saved.
"The ministry, through the office of the Solicitor General, is representing the government well by leading and taking part in the Government Negotiation Team (GNT)," Dr Ndumbaro told the Parliament.
He went on to add: "We commend GNT which are formed by the Attorney General for their ability to conclude cases or conflicts through discussion, arbitration and reconciliation."
This approach, he explained, has been of attraction to investors in the country.
"Investors are happy to see that conflicts with the government are not only resolved through discussion, but also at a high speed," said Dr Ndumbaro.
"This means a lot in boosting investors' trust and confidence and taking economic diplomacy to new heights," asserted Dr Ndumbaro.
He went on to add that solving problem amicably saved money that could have been used to facilitate case proceedings.
The costs cover transport, allowances to state advocates and witnesses as well as court fees.
Dr Ndumbaro also asked the Parliament to endorse some Sh 383.6 billion for current expenditures and development projects for the 2023/24 Financial Year.
The amount of money will help the ministry to implement its priorities set for implementation in the next financial year.
The list of priorities include coordination of the new constitution process, amendment of the National Election Act, implementation of the Constitution Education Strategy and Mama Samia (President Samia Suluhu Hassan) Legal Aid Campaign.
The government is also set to continue strengthening judiciary systems to spur fair decisions.