EDITORIAL: Review of educational materials is essential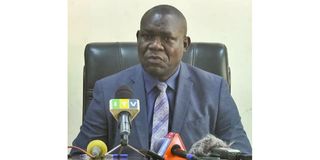 Summary
Our educational system must ensure that students have the information and abilities necessary to thrive in life, but it is equally critical that this education be based on sound moral principles
The deterioration of moral standards in educational institutions is a serious concern that the government must address right away. Indeed, according to news reports in the country, it is a concerning scenario that same-sex relationships are covertly pushed in primary schools.
Without a doubt, the world is changing rapidly in many areas, and the majority of these changes are tolerable.
It goes without saying that the majority of Tanzanians are against homosexuality, despite numerous reports suggesting that the practice is widespread among specific Tanzanian communities. However, it is immoral to introduce children to educational materials or information that promote same-sex relationships. In that case, proper legal action must be taken against the offenders, including the removal of any materials that were covertly introduced into the educational system.
Parents assume that their children will learn knowledge and skills in school, but the most recent revelation portends poorly for the nation's hopes. Major moral deterioration, which includes prostitution, involvement in gay relationships, and other pointless and antiquated practices, is blamed for massive failures in recent exam results at all levels. Nevertheless, the Education ministry's commitment to fully investigate the claims is to be applauded and is likely to expose the networks that serve no purpose other than to degrade the next generation by any means necessary. Censorship should take a more serious approach to what students learn in classrooms as well as at home, where they watch some animated shows that advocate inappropriate beliefs.
Dr Francis Michael, the Permanent Secretary in the ministry of Education, Science, and Technology, recently met with education officers and quality controllers to devise a strategy for tackling these concerns. Along with increasing quality control, reviewing all textbooks is a crucial step toward removing inappropriate content from them.
Our educational system must ensure that students have the information and abilities necessary to thrive in life, but it is equally critical that this education be based on sound moral principles.