Advancing Health Technology Management in Tanzania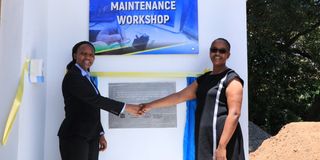 Health technology plays a pivotal role in enhancing healthcare systems and improving overall quality of care. However, many sub-Saharan African countries, including Tanzania, have faced challenges in effectively managing healthcare technology due to weak or absent formal Health Technology Management (HTM) structures.
This article explores the transformative journey of the Health Promotion and System Strengthening (HPSS) project in Tanzania, highlighting innovative approaches and outcomes in strengthening HTM.
Launched in 2011, the HPSS project aimed to strengthen Tanzania's healthcare system through an integrated approach. HTM emerged as a core component of this endeavour, alongside health financing, medicine management, and health promotion.
The project, which is implemented by the Swiss Tropical and Public Health Institute (Swiss TPH) and funded by the Swiss Government, has been instrumental in reintroducing and reshaping the HTM in the health care landscape in Tanzania.
 "Before the launch of the project, Tanzania faced significant HTM challenges", said Ally Kebby, HPSS Project Manager.
"Infrastructure and equipment management systems were lacking in efficiency and systematic planning. The absence of technical and managerial skills at various health system levels hindered documentation, planning, and budgeting for equipment maintenance", he said.
Furthermore, the shortage of trained technical staff, including biomedical engineers and technicians, added to the complexity of the situation.
The maintenance of medical equipment was mainly the responsibility of health facilities with no requisite technical knowhow, leading to suboptimal management, inadequate repairs, and a lack of a comprehensive inventory.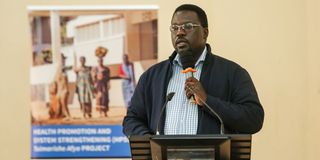 In an effort to support the Government of Tanzania in strengthening the management of health technology, the HPSS project developed innovative solutions and first tested them in the Dodoma Region, focusing on four fundamental principles.
 "The principles included the alignment with Tanzanian Health Care Technical Services policy, utilization of all available maintenance resources, integration of infrastructure and medical equipment maintenance and adaptability, scalability, and sustainability", said Manfred Stoermer, HPSS Project Director.
Key interventions included conducting an inventory of infrastructure and medical equipment, filling the gaps in training of technicians by introducing modular training packages, establishing maintenance infrastructure such as workshops, and fostering policy dialogue and inter-sectoral cooperation.
Capacity building initiatives were implemented for health system managers, administrators, Medical Officer in charge of public health facilities and technicians, which included training in planning and budgeting. Maintenance workshops were established in regional and district hospitals and equipped with quality tools.
In order to inform the government on scaling out HTM across the country a cost analysis was conducted which revealed that the average annual cost of initiating a fully functional HTM component within a district was reasonable. Cost savings were demonstrated through repair services, emphasizing the financial benefits of a robust maintenance system.
The results of this costing study indicate that at an average annual cost of TZS 50 Million a full-functioning HTM component can be initiated within a district. The workshop can serve all health facilities within a district through the district technicians visiting the lower level facilities for preventive maintenance and providing hands-on training to health workers to detect any problems early and bring the equipment to the district workshops for maintenance.
The cost may decrease to TZS 34 Million in a setting where sensitization of the HTM intervention has already taken place both at the regional and national levels and therefore meetings and related costs can be subtracted.
The costs would be further reduced to about TZS 26 Million in a district where due to the established training of graduate health technology engineers, technicians and artisans the cost of intermediate short-term training can be subtracted.
Despite these achievements, challenges such as incomplete data entry in the digital inventory management system, resource allocation difficulties, and limitations in personnel recruitment and training persisted. The approval of policy guidelines is on-going within the MoH and will further support HTM sustainability.
The national implementation of HTM innovations gained momentum, featuring essential milestones such as the development and deployment of the National Calibration and Training Centre, and the establishment of maintenance workshops in various regions.
Additionally, the introduction of training programs in biomedical engineering led to increased availability of biomedical engineers and technicians who were later employed by the government and deployed to different health facilities thereby enhancing the human resource capacity.
The national digital inventory management system (MEIMIS) was developed and deployed across the country by the MoH with support from the HPSS project.
This system streamlined the management of medical devices, spare parts, and consumables. The project also supported the establishment of nine medical equipment maintenance facilities at district and regional levels, facilitating maintenance and repair of equipment. With this infrastructure now in place a comprehensive equipment cycle model is being implemented.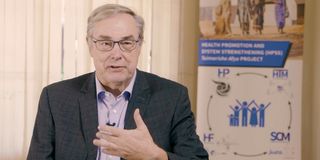 The project also played a pivotal role in establishing the National Calibration and Training Centre located in Dodoma. In terms of human resources, HPSS developed and accredited a national technical training programme at the Mvumi Institute of Health Science with a capacity of training 100 artisans to biomedical technicians in a given academic year.
While the first batch of students are expected to graduate in 2023, the course is being elevated to provide Diploma Courses in Biomedical Engineering from the 2024 academic year onwards.
Notably, the project achieved cost savings by prioritizing the repair of biomedical equipment over replacement, demonstrating its commitment to efficiency and sustainability in healthcare technology management.
Lessons learnt through this integrated approach are that overcoming challenges at both the technical and political levels and enhancing coordination capacity are critical for successful implementation and sustainability.
The ultimate success of the HTM component hinges on increased government commitment at the policy and funding levels, ensuring a healthier and more efficient healthcare system for Tanzania.
The Swiss TPH / HPSS project is phasing out this year after rendering support to the Government of Tanzania for the last 12 years, leaving behind a legacy of successfully improving the health technology management system in Tanzania.