Orica boosts Tanzania's mining sector growth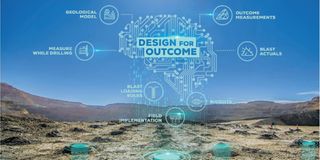 A resources-rich, reform-orient­ed government and over 60 mil­lion-strong population are just some of the key growth drivers that will help Tanzania remain an interesting prospect for investors. Who doesn't want to invest in that place?
The Tanzania Mining and Invest­ment Forum (TMIF) 2023 came at the right time as there are a myriad of untapped potentials in the coun­try's extractive and investment sec­tors considering the recent reshuf­fles evidenced in both sectors, par­ticularly amendments in the Mining and Investment Acts.
Orica, one of world's leading min­ing and infrastructure solutions providers, draws our attention as it bids to significantly take part in the growth of the duo sectors.
The Citizen reporter held talks with Orica Tanzania Limited Outgo­ing Territory Manager, Eng Jimmy Ijumba regarding their presence in the country, offerings and commit­ments towards lifting the country's mining and investment sectors beyond the scale. Here is a snippet of their conversations:
Qns: Tell us a bit about Orica's story and legacy in Tanzania
Orica Tanzania Limited is a sub­sidiary of Orica Limited, one of the world's leading mining and infra­structure solutions providers to the mining, quarrying, oil and gas and construction markets.
Orica Tanzania has approximately 90 full time employees in the coun­try, of whom currently 100 per cent are locals. Orica provides flexible career paths, tailored training and competitive rewards in a culture that strives for excellence.
The company also develops tech­nical capabilities of its employees through secondment opportunities in its global operations.
Orica Tanzania supplies goods and services to entities in the mining industry in Tanzania and has con­tracts with the largest mining com­panies in the country. It has been in the Tanzanian market for about 15 years now.
Qns: What are the core services Ori­ca provides to its customers?
Blasting remains at the core of our business model with new technolo­gies and solutions such as Avatel™, WebGen™ and 4D™ enabling us to think and mine differently, and to operate more efficiently, precisely and responsibly.
Orica's objective is to deliver val­ue to all our customers, not only through the technologies we offer but also through the Environmental, Social and Governance (ESG) initi­atives we have across the continent that embody growth with both our customers and the people and the communities in Africa.
Recently, we launched our Exel™ Neo technology, the world's first lead-free non-electric detonator range. We are offering a more sus­tainable product to our customers by removing the lead content from the product, while still maintaining the same consistent and reliable product performance.
Orica supplies explosives (bulk/ packaged), detonators and accom­panying services to surface and underground mining operations. We also supply mining chemicals such as Sodium Cyanide.
Some of Orica's services include technical services (including Frag­mentation Assessment, Shovel Productivity Analysis, Reactive Ore Testing, Safety Management, Magazine Services and Licence to Operate); training for use of blasting systems; and seismic explorations. Our Technical Services Engineering Team also offers Value Delivery Pro­gram (VDP) and solutions to our respective customers.
Orica assets in the country include storage magazines, Ammo­nium Nitrate Emulsion (ANE) plants, Mobile Manufacturing Units (MMU) and Mobile Charging Units (MCU).
Qns: How is Orica leveraging on dig­ital technologies to develop a sus­tainable and innovative extractive industry in Tanzania?
As an industry leader in Electronic Blasting Systems (EBS), we are con­stantly working to make our prod­ucts safer, more reliable and more efficient – enabling your operation to achieve optimal blast results.
Drawing on Orica's deep domain expertise in blasting in mining and infrastructure, spanning nearly 150 years across more than 100 coun­tries, Orica Digital Solutions brings further focus on developing digital capabilities across the mining and infrastructure sectors as well as oth­er extractive industries.
Orica has accelerated its develop­ment of powerful digital solutions from exploration to processing in order to address customers' most critical and emerging challenges.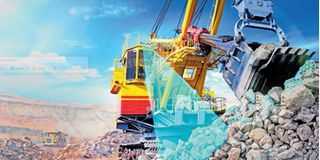 As customers pursue digitization, automation, and ESG gains across their value chain, the ability to seam­lessly connect the digital and phys­ical worlds becomes increasingly critical and urgent.
Our major customers are using SHOTPlusTM, a blast design and modelling software that enables users to design, visualise and analyse blast drilling, charging and initiation sequences across surface mining, quarry and construction applica­tions.
Qns: How has Orica been contribut­ing to the Tanzanian mining indus­try's growth?
In 2009, Orica expanded into Tanzania for the manufacturing and supply of explosives to major operating mines in the country. Orica has been providing products and services to these major mining operations that supported the mines to be operated in a profitable and sustainable manner within the best environment and safety aspects.
Additionally, other smaller local companies are being supported by Orica with explosives and blasting services.
Qns: For the readers of The Citizen, why Orica is the partner of choice when coming to invest in Tanzania's extractive sector?
Orica's strategy is to deliver a broad range of solutions and tech­nology that drive productivity for our customers. Orica Tanzania is a leading mining and infrastructure solutions providers to the mines in Tanzania.
Our integration of complex geo­technical data into our products such as SHOTPlus™ blast design and OREPro™ 3D modelling soft­ware ensures we can deliver the right explosives into the right holes, and at the right time in order to achieve the desired outcomes for our customers.
Orica benefits from the strate­gically located infrastructure and well-established logistics networks with a footprint across the country. This ensures the security of product supply and services provision to our business partners. Orica has a high­ly experienced management team supported by technically capable bench strength as well as a clear.
Additionally, we have a robust ambition to achieve net zero emis­sions by 2050, and recently expand­ed the boundary of this ambition to include material Scope 3 emissions sources arising from purchased goods and services and the use of Orica's sold products – primarily bulk explosive detonation.
Qns: What makes Tanzania so attractive?
Tanzania is one of sub-Saharan Africa's fastest-growing economies, boasting an average growth rate in Gross Domestic Product (GDP) of around seven per cent per year since 2000.
As the fourth-largest gold pro­ducer in Africa (after South Africa, Ghana and Mali) and the world's only source of tanzanite, Tanzania is a major mining destination in the region. It has nine large-scale mines that produce silver, copper, diamonds and coal, as well as major untapped deposits of strategic min­erals.
It is the fifth largest country by population size in Africa after Nige­ria, Ethiopia, Egypt and South Africa and ranks 25th globally as per the World Bank development indicators (2017).
The country is also politically sta­ble since its independence in 1960, with a high sense of social and reli­gious integration.
Qns: What are your expectations for the country's future?
Orica is looking to certain com­modities that we think will start growing fast in the next year – the future-facing commodities such as lithium, nickel, and cobalt for which we will see increased demand due to the cleaner energy transition. These minerals could be significant con­tributors to the growth of Tanzania with the same or more impact as the gold mining industry.
In conclusion, the mining industry should sustain its resilience against worldwide economic challenges as it did against the waves of Covid-19. We also believe that mining will be contributing over 10 percent of GDP by 2025 as Her Excellency President Samia Suluhu Hassan would like to see achieved.