UNHCR appeals for sustained donor funding to support Tanzania's refugee response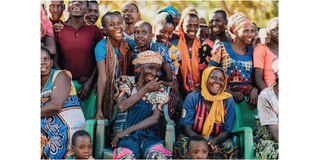 For decades, UNHCR, the UN Refugee Agency, has supported the Government of the Republic of Tanzania in providing protection and assistance to hundreds of thousands of people who have fled from neighboring countries.
UNHCR appreciates President Samia Suluhu Hassan, the Government of Tanzania, the hosting region of Kigoma, and its residents for all the efforts in welcoming refugees into the country, despite the funding challenges. UNHCR has included host communities in their vocational training, health programming, and climate resilience projects, among others.
However, due to various global challenges, including the lingering impact of COVID-19, the war in Ukraine, and increased inflation, including food and fuel costs, funding for aid activities is severely overstretched, impacting the ability of aid agencies to deliver much-needed assistance.
"The funding situation for us is a serious concern right now, there is no other way to say it," said Mahoua Parums, UNHCR's Representative in Tanzania. "The sad reality is that we are forced to make impossible choices on what assistance to reduce, even as the needs are becoming greater."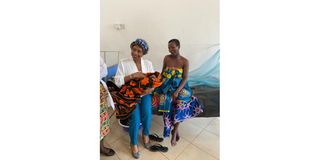 UNHCR has been a long-standing recipient of funding from the international community, including governments, organizations, individual donors, and the private sector.
"We are extremely grateful for all the support provided by donors to the refugee response, but we just need more," she adds.
Recently, food rations have been reduced by 50 percent due to financial constraints, increasing malnutrition risk among refugees, particularly children under five years old. Shortages in other basic needs in the camps, such as soap, health care, and shelter, are also worsening the situation.
Many more asylum seekers have continued to arrive in the country in search of protection, with over 12,000 people arriving since January. Ensuring that UNHCR and its partners have adequate resources to provide humanitarian assistance, including protection and essential services that also support the host communities, is critical now, more than ever.
"Refugees are coming to Tanzania because they have been forced to flee their homes due to conflict and violence. Often leaving everything they own behind. The international community must step up its support to Tanzania who continues to welcome them," adds Parums.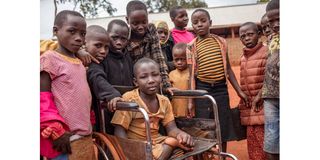 When asked about the long-term solutions to the funding challenge, Parums said UNHCR has begun to take local fundraising actions, for example, by organizing visits of ambassadors from different countries to refugee camps in Tanzania to witness first-hand the needs while also reaching out to more donors for their collaboration and support. The representation is also pursuing internal demarches within the organization.
"We had about nine ambassadors and nine UN heads of agencies visiting Nduta and Nyarugusu refugee camps, we sat together, and they were heartbroken by what they saw. They immediately started reflecting on what they could to mobilize more resources, and we hope that with their support, we will see more advocacy and funding coming in," said Parums.
Beyond humanitarian assistance, UNHCR is always trying to support long-term solutions, such as voluntary repatriation of refugees, when conditions in their home countries allow, and it can be carried out in safety and in dignity or local integration into their host countries.
"We have supported the search for solutions. For example, UNHCR has assisted more than 147,340 Burundians to voluntarily return home since 2017, and Tanzania, in 2014, granted citizenship to 162,000 Burundians from settlements in Tabora and Katavi (Mishamo, Katumba, and Ulyankulu) and villages and camps in Kigoma Region. More than 33,125 refugees have been resettled in third countries as part of burden sharing to give refugees a new life since 2012," said Parums.
UNHCR remains committed to helping refugees and the communities that are hosting them. "We won't stop beating the drum for more support. UNHCR remains committed to supporting the government of Tanzania and its humanity towards people who have been forced to flee," she says. "We call upon donors, private sectors, and the government to support refugee response in Tanzania before the situation becomes dire and regrettable," she says.
Tanzania currently hosts over 260,000 refugees and asylum seekers, mainly from the Democratic Republic of Congo (DRC) and Burundi, 83 percent are women and children.