Zanzibar named number one summer destination in Africa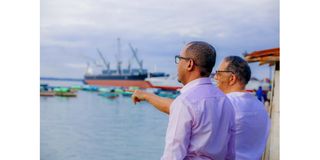 Unguja. Zanzibar has been named a top destination for those seeking relaxation and pleasure during the 2023 summer by 'The Travel'.
Tourists who are looking for the most memorable summer experience are spoiled for choice when they explore Africa's natural beauty.
The magazine also names other myriads of natural wonders and hidden gems in Africa, which are the most beautiful places to visit, each destination offering a unique blend of relaxation, adventure, and beauty.
These include Cape Town (South Africa), the Masai Mara National Reserve (Kenya), Victoria Falls on the Zambezi River, the Pyramids of Giza (Egypt), the Blue Nile Falls (Ethiopia), Kruger National Park (South Africa), Mount Kilimanjaro (Tanzania), Marrakesh (Morocco), and Lake Malawi.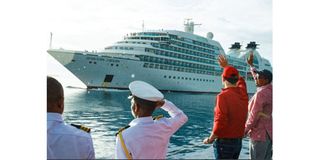 Speaking on the ranking as summer kicks off, Zanzibar's tourism and heritage minister Simai Mohammed Said, noted that it is a great boost for the tourism sector.
"Zanzibar has its own charm due to its historical background, but with the combination of history and white sandy beaches, the demand of people wanting to visit Zanzibar has continued to grow by the year," he said.
Recent statistics have shown that the industry has since rebound from the shock waves of the pandemic with January and February hitting record numbers that had never been reached before.
Zanzibar had a total of 701,189 bed-spaces in January 2023 of which 578,719 beds were sold representing a bed occupancy rate of 82.5 percent.
According to the magazine, for centuries, Zanzibar has been one of the most beautiful summer destinations in Africa which consists of gorgeous islands, the most beautiful of which is named after the archipelago itself.
"With pristine white sand and clear beaches, Zanzibar is a refreshing spot worth exploring during the summer," writes the magazine.
While in Zanzibar, tourists can explore breathtaking African tourist spots such as the winding streets of Stone Town, the historic capital of Zanzibar, and they can even catch a glimpse of the archipelago's cultural heritage.
The magazine says, Zanzibar is one of the most rewarding tropical beach destinations in all of Africa to visit comparing it to the Maldives or Tahiti.
Three of the hotspots to stay on the island are the northern coastal paradise of Nungwi, the historical bustling town of Stonetown, and the kite-surfing and party-dominated coastal resort of Paje.