Prime
Zanzibar offers 48 acres of port land to oil and gas investors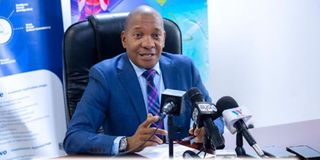 What you need to know:
Mangapwani is considered one of Zanzibar's economic areas, especially for oil and gas investments.
Dar es Salaam. The Zanzibar government is offering 47.57 hectares to investors for the construction, management, and operation of an oil and gas depot at Mangapwani in order to support the island's economic development.
The move is part of the government's economic promotion and diversification programme, as outlined in President Hussein Mwinyi's Blue Economy Agenda.
In an advertisement put up by the Zanzibar Investment Promotion Authority (Zipa), interested investors are required to invest in oil and gas at the port area, which covers a total of 933 acres.
"The area is divided into three main parts in line with the requirements. Out of which, Zone A has a total of 17.8 hectares; Zone B has 16.2 hectares; and Zone C has 13.56 hectares, giving a total of 47.57 acres ready for investments," said the Zipa executive director, Mr Shariff Ali Shariff.
He said the goal of putting it up for grabs was to grow the Isles' economy for the general good of the country's population.
"The interested investors must have oil production capacity experience and the ability to conserve the environment," he said.
He said the government was looking for investors who have the capability of building an oil extraction rig and a company with the ability to invest in the construction of oil storage facilities.
Mangapwani is considered one of Zanzibar's economic areas, especially for oil and gas investments.
Also expected to be built in the area are pipelines that will transfer oil from ships and serve all investors present in the area.
In sustaining national economic development The Mangapwani area will be used for the construction of industrial areas and settlements to enhance various activities taking place in the area, as well as an area for transportation activities that facilitate economic development.
One of Mangapwani's residents, Shaib Ali, noted that "the government should hurry in compensating us and proceed with investment activities."
Without mentioning the amount, Mr Ali added that residents should be paid earlier to move to other areas to proceed with their lives so that investment activities would take place efficiently.