Bongo Flava artistes to look out for in 2023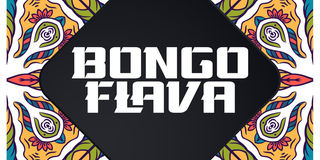 Summary
2022 has been a tremendously successful year for the music industry, for veterans to newcomers.
With TikTok rapidly becoming a vital promotional tool for up-and-coming artistes, it's becoming even harder to keep track of all the new artistes fighting for our attention. Here are some of the musicians to watch in 2023 in no particular order:
At the end of 2022, the Bongo Flava artiste and music writer released his latest singles 'On God', 'Hii', and 'Unanipatia'. He has been quiet for more than a year but his comeback surely shows how talented he is when he blends his voice with a slow beat which sometimes leads to comparisons with Nigerian artistes such as Wizkid.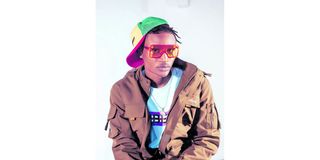 Hanstone gained fame through the 'Iokote' song by musician Maua Sama. His songs became trendy online and have garnered 1.8 million streams for 'His Amazing EP', released in 2021, while 'Unanipatia' has three thousand streams, 'On God ' has five thousand streams, and 'Hii' has seventeen thousand streams on Boomplay.
Interesting storytelling music, Kontawa is here to stay after blowing up in 2022 with his single 'Champion' featuring Ney Wa Mitego.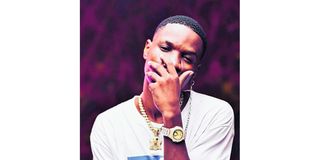 Everything has its time and that's what you can say about Abdu Hamid, a Tanzanian hip hop artiste who has been doing music since 2019. Since 'Champion', Kontawa has been trending across different platforms including YouTube and radio playlists. The official video has one million views and the official audio has over 921,572  views. 'Champion' gained 6.4 million streams on Boomplay while the remixed version featuring Harmonize gained 2.4 million.
One of the best songs that took over TikTok in the country recently is 'Mapenzi au Pesa', Swahili for 'love or money', produced and sung by Centano. Innocent Omary, popularly known as Centano, and his song 'Mapenzi au Pesa' became the Bongo Flava anthem of the  streets,  dominating radio and social media platforms. Since its released on December 6, 2022, the song has different artistes and football professionals recording videos singing along to the song.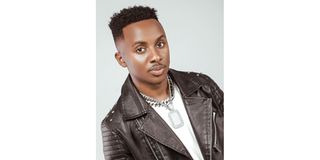 Young African football player Feisal used TikTok to post a video of himself doing just that. Other personalities like Nandy, Gigy Money, Tunda, and as well as TikTokers have been recording themselves as well.
"If there were music awards this year, then Centano would have bagged the 'Best-emerging artiste of the year' title" said music producer Moccogenius.
The up-and-coming artiste Benjamin Paul Mwenda, popularly known as Mavokali, has been making headlines in 2022 with his song 'Commando/Mapopo'.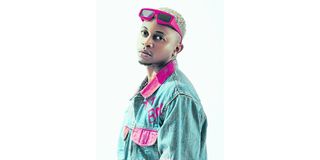 Released on October 12, 2022, the song's official video has 6 million views on YouTube. The audio has 3 million streams on Spotify and 6 million streams in Boomplay.
He also released a remix featuring Rayvanny and that video got over 1 million views in less than a month. Mavokali was also named one of the most-watched Tanzanian artiste on YouTube in 2022.
At just nine years old, Abigail Chamungwana, popularly known as Abigail Chams, could already play the piano, violin and the guitar. It's really no surprise that Sony Music Africa snatched her up in June and added her to its growing list of Gen-Zers ready to blow up the African pop music scene.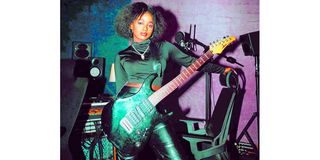 Her single 'Closer' released on August 30, 2022,  featuring  Harmonize offers a glimpse into what fans can expect from the young star.
Her love for music can be traced back to her grandparents. Her late grandfather was the director of an orchestra and her grandmother was a choir singer in church.
Sharif Juma, popularly as Jay Melody, didn't waste any time becoming one of the hottest talents with his hit 'Nakupenda' and there's no reason to think he'll slow down now. Apart from trending on TikTok and Instagram Reels, 'Nakupenda' received tons of views  within and outside the country.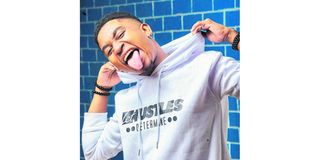 The official audio has 17 million views since  being uploaded on July 20, 2022. The official video of the song released on November 4, received 1.7 million views. His feature on Bill Nass' 'Puuh' put him on the radar for artistes to watch our for in 2023. He also has a growing numbers of fans in Kenya.
Singeli recording artiste, singer-songwriter Abdul Khamis, AKA D voice, captured the hearts and minds of many Tanzanians in the past year. With his hit single 'Kuachana Shingapi', he successfully displayed his lyrical prowess .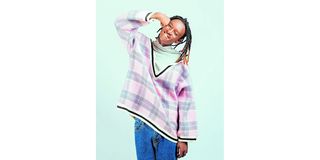 The original version gained  over 1.2 million views on YouTube while its remix featuring Barnaba Classic, Platform Tz, and Lody Music topped nearly a million.
The vibrant singeli singer also featured on B gway songs 'Masela', 'Ameumisi Utamu', 'Dear Ex', and 'Danga Usitume Meseji'.
Bongoflava duo Watu Fresh, consisting of Mr Kesho and Maximillion, fall under vibrant trending artistes in the country right now since the release of their song 'Pale Pale' on August 8, 2022. The group delivers a Nigerian-like music style but with a touch of Bongo Flava which you can best enjoy dancing and singing to.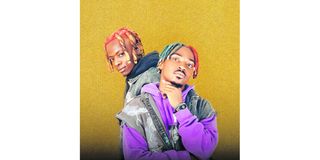 Watu Fresh are now trending with their song 'Oda Odo' which was released on YouTube on December 23, 2022, and has over 177,515 views.
Naomisia Mchaki, also known by her stage name 'Naomisia',  is pure raw talent, blending elements of R&B, pop, soft, and futuristic electronic music, and a flow of smooth guitar and piano Chords.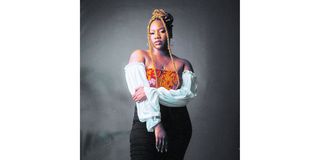 Last year, she was featured on several songs including, 'Champion' by Fid Q, 'Don't Rush' by Salmin Swaggz, and Rapha's 'Moonlight'.
Jimmy Edson Myovela, popularly known as Lony Bway or sometimes referred to as LonyMusic, is a Bongo Flava artiste who closed 2022 with the banger 'Nauwa' featuring Mabantu.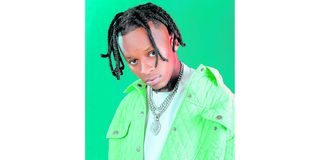 Lony Bway has multiple hit songs in Bongo streets including ,'Isabela' featuring G Nako, 'Nimeshindwa', and 'Sinyorita remix' featuring  Bongo Flava legend, Dully Sykes.
His dominance last year was unexpected. Many of his songs were successful hits. Fans can't wait to see what this fast-rising Bongo Flava star has in store for 2023.