Advertisement
All about marriage, love and resilience
Friday December 25 2020
Summary
Neelam reviews A tale of love being tested by life realities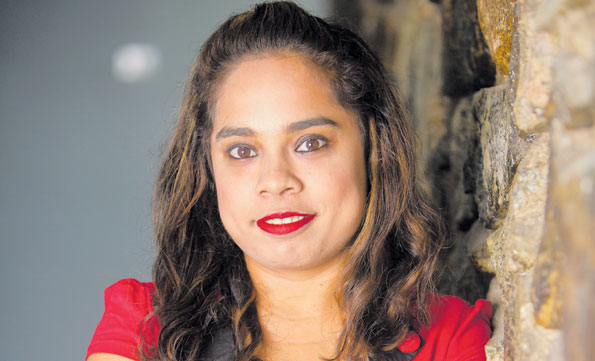 By Neelam Babul
Title: Still a Mum by Sheila Ajok Lubangakene
Genre: Fiction
Something you liked about it.
Still a mum is a remarkably impressive, poignant and touching story of a woman's struggle after marriage. The book depicts a strong sense of love between two individuals, Mark and Akeyo, who struggle to have children after marriage. This desire to have children threatens to drive them apart, forcing each of them to deal with the tragedy they face, in different ways. Often times, these are not healthy ways but each is at a standstill as to how to deal with it.
It is a tribute to all women and especially more so, those who have endured miscarriages or have undergone immense pain to enjoy the joys of motherhood.
Summarize the book
Mark and Akeyo fall in love at first sight and marry each other within a short period of meeting. Their marriage is filled with love, passion and prayer. However, even after fifteen (15) years of marriage, they are childless. Akeyo exhibits immense resilience and patience, nurturing her hopes of becoming a mother. At first, Mark is supportive but soon cracks start to appear in their marriage.
Mark goes on a whirlwind of grief by resorting to drugs and abusing Akeyo. Akeyo tries to support him by understanding his pain and praying, but it proves too much even for her. She does her best to try alternate ways such as in vitro fertilization (IVF) and does eventually become a mother. However, the toll the fifteen years of her struggle has weakened her marriage. She tries to think and hope that having a child will save her marriage but a secret that Mark has kept hidden soon threatens to break her life apart.
There were parts in the story where I felt Akeyo being an educated and strong woman should have stood up to Mark and walked away from him. Mark, despite being supportive at times, was cruel and unsympathetic towards Akeyo. Instead of dealing with this grief through positive ways, such as talking to someone or getting counselling, Mark resorts to drinking, name-calling and abusing Akeyo. Akeyo tolerates this silently using prayers to gain comfort. I felt that Akeyo should have done more than just endure this silently.
Akeyo is hardworking, a good wife and mother. She stands on her own two feet, making a career for herself, providing for herself and her son. She represents women in the world who are mothers and bread earners as well.
What would you say to persuade a friend to read it?
I would highly encourage everyone to read this book. It is a book that pays tribute to women who have endured miscarriages and struggled to become mothers. This book is heart-wrenching and will touch the hearts of many readers.
Summarize it in one written sentence
The struggle and joys of motherhood.
What feedback would you give the author?
I would love to read more books from the author and I believe this book will resonate with women not only in East Africa but in other parts of the world as well.
Still a Mum is available at House of Wisdom bookstore on Samora Avenue