Colleagues Janet and Millie share their paths to success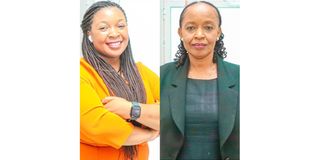 Summary
Two senior officials working with the same company share their career journeys, how they made it to where they are and offer some tips
Women and the good work they do in society are celebrated every March. Today we bring the story of two women – Janet Mrutu, the Chief Finance and Commercial Officer and Millie Dewasi, the Chief Financial Services and Ecosystem Officer, both working with UBX (T) Ltd (formerly Business Connexion (T) Ltd (BCX).
They share their career journeys and how they made it to where they are now.
Janet is responsible for providing a leadership role in all aspects of the company's financial operations and treasury functions.
The roles make her more confident, disciplined, focused, organised and result-oriented.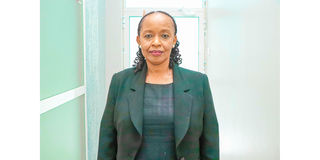 For Janet, being a leader is something she envisioned when she was still in high school.
She grew up wanting to be a finance director since when she was a high school student.
Millie, on the other hand, never thought she would be the Chief Financial Services and Ecosystem Officer when she joined UBX in 2019, but she knew she wanted to be in the marketing field.
Commenting on why gender balance in workplaces is important, Janet says there are attributes in men which are not found in women and vice versa.
She says a combination of these makes things perfect. In order to perform well, the contribution of both men and women is needed.
Commenting on how she leads her team, Janet says she ensures that every staff member is conversant with their roles through providing necessary training both inside and outside the company.
"Providing the necessary tools required to perform various roles and practising job rotation amongst staff within the department ensures backup for every role in case of absenteeism of any staff at any point," she says.
Janet adds that the most exciting achievement in her leadership journey and how it has contributed to who she is today has been providing training to the team so they are capable of performing well in most roles with minimal supervision thus making it possible to get financial reports over years.
Commenting on how can women strike a balance between career growth and family life, she says women have to be organised, manage time and prepare staff to be able to perform most of the roles assigned to them. This makes it possible to trust them and delegate with minimal supervision.
Janet points out that is it important to involve men in the women's empowerment agenda as a higher percentage of men are decision-making positions compared to women and they need to understand the invaluable contribution of women when given opportunity.
She calls upon employers to shun the perception that men are more competent that women and give them equal opportunities.
Eventually, they will identify women who are even more capable than men for high positions.
Women working in the informal sector need to publicise their achievements so that they can be trusted and recognised.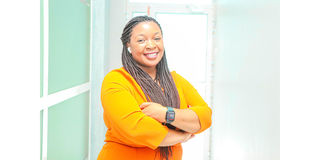 Millie describes herself as a highly motivated person, who enjoys working as a team – a person who is constantly growing and takes time to continue learning during her free time. She was promoted to Chief Financial Services and Ecosystem Officer in January 2022 after working as Manager of International Payment Scheme. She was previously the Business Development Executive.
Her chief role at UBX is driving the development of new solutions and products, which has helped transform the Tanzanian banking industry. Millie's achievements did not go unnoticed and in 2022 to her current position.
Soon after her graduation, she wanted to work in marketing.
"When I returned home from university, I realised I would like to mix my passion for marketing with a much bigger dream, but I wasn't sure what it was until 2019 when I joined UBX," adds Millie.
Commenting on the challenges she faces in her career journey she says, she says the payments landscape is evolving rapidly. There are always new products, services and ways of providing these services. Keeping up to date and reading constantly is very important, she says,
As Chief Financial Services and Ecosystem Officer, Millie has continued to make significant contributions to the industry, bringing fresh perspectives and ideas to the table.
She is passionate about using technology to solve real-world financial challenges and is committed to ensuring that everyone has access to the financial services they need to thrive.
Millie recommends a number of things that should be taken into consideration for one to succeed - team work, dedication, reading, critical thinking and mentorship.
"Having women in leadership helps improve diversity. This leads to improved profitability and organisational performance. Women leaders often have strong interpersonal skills and are skilled at building relationships with their employees. This can lead to increased employee engagement and a more positive workplace culture," she adds.
She says women often have less access to networks and mentors that can help them to advance their careers. This can be due to a variety of factors such as social norms and family responsibilities.
To address gender inequality in leadership roles, Millie says more emphasis should be placed on educating and empowering women.
"Education is a powerful tool for empowering women and building their confidence. They need to be given opportunities so that they can grow and succeed," she says.
Millie adds that for women to develop their leadership skills, they need to seek leadership opportunities and take on leadership roles such as leading projects and business discussions. This allows allow the women to gain experience and develop their skills.
"It is important to continuously learn and grow as a leader. Read books and articles on leadership, take courses and seek new experiences and challenges," adds Millie.