888Africa Accelerates Expansion with BetLion Acquisition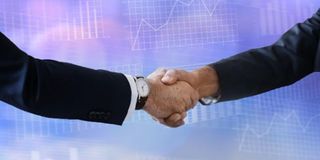 In a strategic move aimed at expanding its presence in the African gaming market, 888Africa, a prominent player that already operates sportsbooks and online casinos in Africa, has successfully acquired BetLion. This recent acquisition has added BetLion to 888Africa's roster of industry leaders, strengthening its position in the global African online bookmaking sector. This strategic move has equipped 888Africa to approach the African market with heightened assurance and readiness.
The Deal To Acquire BetLion
888Africa's ambition to recruit more local talent has come true, thanks to acquiring a company with licenses to operate in Zambia, Kenya, and the Democratic Republic of the Congo (DRC). "888Africa is a company with huge ambitions on the continent," stated BetLion's Managing Director, Robert Chirchir, when the acquisition was announced. We're excited to be a part of its exciting growth path and to assist its expansion with our market-leading front-end software and platform, as well as established licenses around the area. We look forward to collaborating more closely with the team and delighting customers with our unified offering."
Although the transaction amount is unknown, it is expected to be substantial, given BetLion's three million clients distributed over Eastern Africa. BetLion is a well-known gambling brand based in Nairobi, Kenya. Victor Chandler launched it in 2017 and has already amassed a sizable clientele. Even better, owning BetLion ensures a bright future in the African market.
BetLion has tailored its business approach to the specific needs of the African market. The gambling company has stayed prominent in the region because of its unique capacity to enhance the sports betting experience. The company is well-known for providing high-quality experiences while needing less data to meet the region's requirements. Given these advantages, the acquisition represents a significant step forward for the joint venture, whose previous moves indicate a corporation poised to take over market leadership. This venture is just one example of several sports betting collaborations reshaping the landscape of iGaming on a global scale.
888Africa's Rapid Expansion
888Africa began operations in March 2022 as a joint venture between 888 Holdings and other gaming industry leaders. The headquarters of the African iGaming titan are in Dar es Salaam, Tanzania. It is the driving force behind the well-known 888bet brand, which is present in Kenya, Tanzania, Zambia, and Mozambique. The joint venture intends to dominate Africa's online gaming sector. It just appointed new leadership to improve its reputation. The change in leadership immediately increased the company's stock price by 5%.
888 is now focused on building a world-class portfolio of betting and gaming companies. Acquiring BetLion is one of several milestones on its road map to becoming a long-term global leader.
"This acquisition is a critical step as we aim to create truly unique betting and gaming experiences for players across Africa," stated 888Africa CEO Christopher Coyne during the announcement. BetLion's talent and technology perfectly suit our development strategy and objectives. They will help to expand our offering further as we strive to establish market-leading positions across Africa."
According to the CEO, by 2027, 888Africa hopes to be the largest gaming and betting content provider in all the markets in which it operates. 
Forecasting the Future 
The recent acquisition of BetLion by 888Africa demonstrates the company's strong desire to impact the African online gaming industry. The company already has a significant market base of over 8 million users and is growing revenue rapidly month after month. 888Africa is also very profitable, and its future financial analyses predict it will continue generating steady income. Following these successful developments, 888Africa anticipates making similar transactions in the near future.
According to CEO Christopher Coyne, the iGaming company's BetLion acquisition was based on a combination of prior excellence, brand trust, and entrepreneurial energy. It anticipates making comparable strides in the regulated African online betting and gaming markets. The target is to establish a portfolio of six or seven live markets by the end of 2023. Over time, the joint venture may expand its reach into non-African regions with high development potential, more so non-English speaking markets. To achieve its ambitious goals, the 888Africa team is expected to continue demonstrating its dedication to the course through quality products and effective marketing. 
Recap
Through the strategic acquisition of the well-established BetLion, 888Africa has expanded its presence in the African betting and gaming sector. If done correctly, the company's intentions for the African market have the potential to make it the next largest iGaming operator in Africa and beyond. The joint venture appears to be well-equipped to take over and restructure the African gaming sector before the decade's end