Mexico: Coolbet Sportsbook Open For Business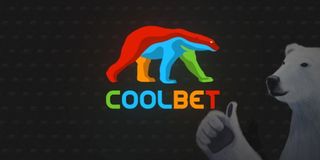 Ever since the Secretary of State Santiago Creel signed off the first betting licenses in 2004, the Mexican sports betting industry has been growing and potentially becoming a significant player in the global market. Nowadays, the Mexican iGaming market is estimated at almost $500 million, with revenue from sports betting and casinos expected to grow at a CAGR of 22.9% during the 2020-2026 period. The 2004 regulation states that online operators need to have a license to operate, but B2B providers are not required to get a separate gaming license.
GAN Limited used this opportunity and invested in the sports betting market in Mexico by debuting its flagship brand Coolbet through a partnership with an already licensed Mexican partner. Starting in January 2023, Mexican players have a new sportsbook to try.
Gambling Regulation in Mexico
With the Federal Gaming and Raffles Law, gambling became regulated in the country. All types of betting today in Mexico are modulated except for online betting, which is only semi-regulated. 
According to the law, gambling is still illegal, and only operators that possess a license to work can give out services stated in Article 2 of the regulation. This goes for both national and international providers. Since Mexico has become an exciting destination and open market for fair play, many international giants are trying to hold a license or make arrangements with local license holders. 
The Ministry of Interior (SEGOB) is the body that regulates gaming activity. Depending on the type of gaming activity, in both digital and land-based casinos, it will decide on giving out a license through one of its bureaus. The required legal age for gambling is 18+, and the state does not tax the betting winnings. 
Aside from the license, land-based casinos and sportsbooks will also have to get permission from the local municipality to allow them to conduct gaming services. This varies from place to place.
Coolbet Debut in Mexico
On January 16th, 2023, GAN Limited signed a contract with a licensed Mexican partner, enabling the popular B2B provider of SaaS solutions for online real money gaming to present its programming and sports betting solutions on the Mexican market. This is done by allowing its brand Coolbet entrance to the Mexican iGaming market.
In essence, this contract will allow Mexican players to access all of Coolbet's products and services. The live and virtual sports betting and casino games will be fully customized to satisfy the players' specific needs.
Furthermore, the agreement would provide GAN with a platform to grow its presence in the Mexican gaming market. Mexican players will benefit from the same terms as all Coolbet clients, as well as access to Coolbet's loyalty program. To join coolbet, players will certainly be provided some fantastic bonuses. Sites such as Drapuestas.com can help players find all of the relevant bonus offers in their region. In 2023, there will be numerous opportunities to bet on Latin America's most important sporting events, including the Mexico Open, MLB Mexico, Copa Libertadores, Copa Sudamericana, Recopa Sudamericana, and Formula1.
Coolbet will have 24/7 constant customer support and will deliver bookmakers who will put forward a wide selection of betting options and a tailored local wagering menu advancing in a premium experience.
GAN's Reach
By entering the Mexican iGaming market, Coolbet is now available in 10 states. Moreover, the agreement with a locally licensed partner was a strategic play for expansion into the southern part of the North American regulated market, creating a total turning point in the iGaming solution for the partner's operation.
In fact, with this contract, the main goal of GAN is achieved – integrate GAN's proprietary gaming platform into the Mexican market. However, this is a positive outcome for the Mexican partner as well, as it can now offer a wide range of online casino games and sports betting. 
What Does This Mean for the Future of Mexican iGaming?
GAN has taken its first foray into the Latin American market with Mexico's expanding online gambling market in its sights. The company declared that this move would allow them to offer their cutting-edge technologies and gaming services to Mexico. Endre Nesset, the President of B2C for GAN, expressed his excitement for this venture: "We are thrilled to be live and operating in the regulated Mexican market and bringing the award-winning Coolbet brand to local players. We expect our share of the market to grow over time, but initially, we expect both investment spend and revenue to be modest as we gain familiarity with the market," said Endre Nesset, the President of B2C for GAN. "We look forward to supporting our local partners as we grow our presence in this exciting market."