Vodacom to pay Sh22.3bn in dividends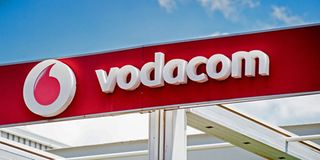 Dar es Salaam. Vodacom Tanzania PLC yesterday announced plans to pay a dividend of Sh22.3 billion after recording huge profits. That translates into Sh9.95 per share, according to the company's finance director, Ms Hilda Bujiku.

Vodacom posted a net profit of Sh44.6 billion for the year ending March 2023, reversing losses for two consecutive years.

Speaking to reporters on the sidelines of the 2023 annual general meeting of shareholders, Ms Bujiku said the company policy on dividends requires it to pay at least 50 percent of the profit as a dividend.
"We have made a profit of Sh44.6 billion and expect to pay dividends to shareholders, meaning that each share will be paid Sh9.95," she said.
The chairman of the board of directors of the company, Judge Thomas Mihayo (retired), said that the presence of the war between Ukraine and Russia increased the operating costs of the company.

He said two years ago, the government imposed transaction fees that affected various activities, but the government reduced the rates after reactions from the public.