Air Tanzania suspends flights to China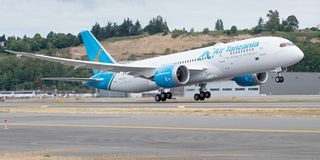 Dar es Salaam. National carrier Air Tanzania has suspended all its scheduled flights to China, five months after resumption of service on the route.
The carrier said it was going to issue a statement regarding the flight suspension which kicked off with immediate effect with the booking page indicating there were no flights available to the Guangzhou Baiyun International Airport
When contacted for comment ATCL's Director General Ladislaus Matindi confirmed the suspension but did not give further details.
"It is true, let me give you a number for further details because I am currently out of the country," he said.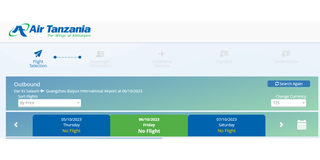 Another ATCL official Patrick Ndekana who corroborated Matindi's statement said they were working on an official statement without providing much detail.
"Our communications department will soon release a statement to the public," said Ndekana
Air Tanzania resumed flights to China on May 11 after it had suspended the route due to the outbreak of the COvid -19 pandemic