Smiles for 45 women after successful IVF at Kairuki Hospital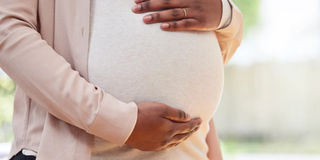 Dar es Salaam. A total of 45 women who had infertility problems will finally have children after they successfully underwent an In Vitro Fertilisation (IVF) process at Kairuki Hospital's Green IVF.
The KHGIVF, which was launched two years ago, is under the Kairuki Health Education Network (KHEN).
Speaking in Dar es Salaam during the opening of special training regarding infertility and assisted reproduction at the weekend, the director of the IVF Centre, Dr Clementina Kairuki, said the women underwent insemination at their facility, noting however that most of them go to deliver in various hospitals in and outside the country.
"We are monitoring them, and the children and their mothers are doing very well," she said.
She said that apart from providing IVF services, the centre also provides training to other doctors from various hospitals across the country about pregnancy implantation.
"We want to give the right direction about this treatment so that if there are misconceptions, people will know so that we can reach out to our colleagues...," she said.
Dr George Tryphone, the Embryologist at KHGIVF, said that since they started the pregnancy transplantation, some women have given birth to single babies, twins, and triplets.
Speaking about the training, Dr Tryphone said it was part of extending IVF education to the public, including service providers who are doctors from various hospitals in the country.
"We have started with the doctors so that when they get enough knowledge of how to treat infertile women, they return to their workstations," he said.
He said prior to the setting up of IVF facilities in the country, some Tanzanians used to travel abroad in search of such services, a development that was costing them money and time.
"Here, a woman can come and undergo a transplant and return to continue with her work on the same day, but when she goes abroad, her activities stop and she spends a lot of money on accommodation, travel and medical expenses," he said.
Director of Kairuki Hospital, Dr Asser Mchomvu, said the introduction of IVF services will help restore smiles to couples.