Tanzania to face power outages due to system error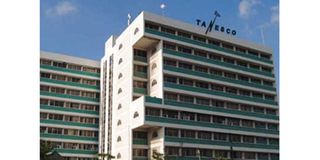 Dar es Salaam. The Tanzania Electric Supply Company (Tanesco) has on Tuesday, August 22, announced that there has occurred a system error in their gas-fired power plant that could lead to power outages in some parts of the country.
According to a statement signed by Tanesco's directorate of communications and public relations, the error has resulted in a shortfall 268 megawatts of power in the transmission system.
By 2021 Tanzania's power generation capacity stood at 1500 megawatts from various sources, therefore, the shortfall will lead to lack electricity service at different times across the country.
"Efforts to fix the problem are ongoing and we will notify our customers every four hours as the power availability improves, " read part of the statement.