High Commissioner's message for India Independence Day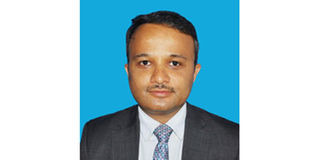 On the joyous occasion of the 77th Independence Day, I extend my heartfelt greet­ings to the esteemed Indian community, well-wishers, and Friends of India in Tanzania.
I also wish to express my sincere gratitude to the Gov­ernment of the United Repub­lic of Tanzania and its people for their unwavering support and enduring friendship. Over the past year, the robust bond between India and Tanzania has thrived, manifesting in collaborative efforts across diverse sectors.
This year has witnessed sig­nificant political cooperation, underscored by high-level exchanges from both sides. Notably, H.E. Dr. S. Jaishankar, India's External Affairs Min­ister, visited Tanzania in July 2023, attending the Tanza­nia-India Joint Commission Meeting in Dar es Salaam, where a wide spectrum of bilateral matters was deliber­ated upon.
Equally noteworthy, in Jan­uary 2023, a distinguished Indian parliamentary delega­tion, led by Lok Sabha Speaker H.E. Mr. Om Birla, paid a visit to Tanzania.
Throughout the past year, several esteemed Tanzanian ministers, including Minis­ter of Defence and Nation­al Service, H.E. Innocent Bashungwa, Minister of Min­erals, H.E. Dr. Doto Mashaka Biteko, Minister for Energy H.E. January Yusuf Makamba, Minister of Works and Trans­port H.E. Prof. Makame Mbar­awa and Minister of Health H.E. Ummy Mwalimu made visits to India, enriching our bilateral engagement.
The growth in our bilater­al trade has been remarkable, surging beyond $6.4 billion in the last fiscal year. India's posi­tion as the top destination for Tanzanian exports has been fortified by the Duty-Free Tar­iff scheme, further propelling economic cooperation. Simi­larly, Indian investments in Tanzania have exceeded an impressive $3.74 billion.
The establishment of the first overseas campus of the prestigious Indian Institutes of Technology in Zanzibar, marked by MoUs inked in July 2023, represents a piv­otal advancement in our knowledge partnership. With ongoing admissions for cut­ting-edge programs in Data Science & Artificial Intelli­gence, IITM Zanzibar is poised to emerge as a dynamic hub for advanced technology and innovation across Africa.
Tanzania continues to be a paramount development part­ner for India in Africa, with projects surpassing US$1.1 bil­lion under the Indian Line of Credit. This year alone, we've extended over 746 scholar­ships and capacity-building opportunities to Tanzania, a remarkable feat in the region. The execution of water sup­ply projects worth US$500 million commenced in April 2023, benefiting 24 Tanzanian towns.
Cultural exchange and peo­ple-to-people interactions have thrived, exemplifying the depth of our ties. Noteworthy events include the 9th Inter­national Day of Yoga, with nearly 2000 participants span­ning eight Tanzanian cities. Additionally, 'Dar Creators,' a 12-member Tanzanian artist troupe, showcased their tal­ents at India's 36th Surajkund Mela in February 2023.
The unveiling of a Viveka­nanda bust at the Swami Vivekananda Cultural Centre and the "India-Tanzania Rela­tions" International Confer­ence in Dar es Salaam have celebrated our historic con­nections.
In closing, I extend warm greetings to the Indian com­munity and commend their pivotal role in nurturing India-Tanzania relations. With optimism, I envision our part­nership scaling even greater heights in the times ahead.