Marking National Foundation Day with fresh hopes of moving beyond together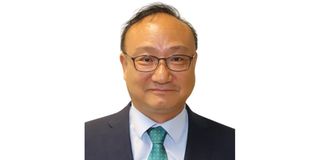 The third of October is National Foundation Day of Korea. This National Foundation Day celebrates the establishment of the first Korean Kingdom on the Korean Peninsula founded by the first King Dangun about 4,300 years ago.
In Korea, October is in the middle of cool autumn. October is the season of harvest and seasonof thanks-giving for the harvest. Korean people give thanks not only to God in heaven but also to our grand-grand grandfathers and grand-grand grandmothers, who made living of our generation possible.
As our first King is 4,300 years old, political and cultural history of Korea began about 5000 years. Foreigners who first visit Korea are very much impressed when they visit the National Museum of Korea to find very old national treasures of Korea.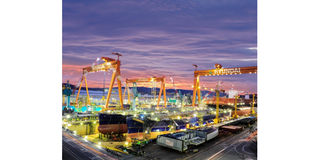 Qn. So Korea has a very long political and cultural history. But in 1950s it was one among the poorest country in the world, but now is one of the most developed countries in the world. What happened?
Although Korea has a very long history, Korea had been locked in old tradition and had closed doors to outside the world in 19th Century. Korea suffered from colonialism, war, poverty and even division of country.
After the end of the Second World War in 1945, Korea's territory was divided between South and North Korea. And the Korean War from 1950 to 1953 devastated Korea. Accordingly, the Republic of Korea that is South Korea, where I am from, was one of the poorest countries in the world in the 1950s. However, from 1960s, South Korea started rapid economic development based on trade, industry, infrastructure and human capital and hard working.
Since then, Korea's economy has developed steadily and quickly and now Korea is a major trading nation in the world with its strong and advanced technology. South Korea is now standing as the 10th largest economy in the world. People call it 'Miracle on the Hankang Reiver'. Now South Korea has many global brands such as Samsung, LG, Huyndai, POSCO, Daewoo, etc. Now Korea is in leading position in various industries, like ICT, semi-conductor, shipbuilding and automobile, nuclear energy, cosmetic and fashions to name a few.
Qn. Tell me about Korea-Tanzania bilateral ties?
South Korea, which is officially "Republic of Korea", has established diplomatic ties with Tanzania in 1992. This year marks the 31th anniversary of diplomatic relationship between Korea and Tanzania. Since 1992, our two countries have steadily developed an amicable and constructive relationship in a wide range of fields such as development cooperation, trade and investment, and people-to-people exchange.
Celebrating the 30th anniversary of our diplomatic ties, Last year April, Foreign Minister of the time, Mulamula has visited Korea, and last year September, Honorable Kassim Majaliwa, Prime Minister of Tanzania visited Korea for the occasion of 30th anniversary. S. Korean Government is planning to hold Korea-Africa Summit in Seoul, Korea on May next year, and we will invite Mama Samia, the President of Tanzania to the Summit. This will be a important momentum for our relationship.
As Ambassador of the Republic of Korea, my primary mission is to deepen the friendly relations of our countries and to make our bilateral relation mutually beneficial in many fields and supporting Tanzania. I would like to assure you that the Korean Government will further continue to cooperate with the Tanzanian government.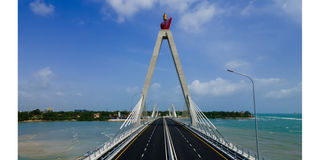 Qn. Tell us more about Trade and Investment relationship between South Korea and Tanzania?
Last year, trade volume between South Korea and Tanzania has reached 400 million USD. More and more Tanzanian coffee, tobacco leaves, minerals and cashew nuts have exported to South Korea. Chemical materials have been imported in Tanzania from South Korea, to be used by industries to produce plastics and rubber boots.
Investment from South Korea has been increased. For example,  September this year, a big investment MOU was signed in here Dar es Salaam among Korea's POSCO international, and Australian company Black Rock Mining and Tanzania's Faru Graphite for Tanzania Magenzi graphite mining with an investment of 10 million USD, from Korea. There are several Korean companies that are now participating in various infrastructure projects in Tanzania. For example, for the project of Standard Gauge railways - SGR, KORAIL- Korean Railway Corporation has been participating in the project for designing and supervising on the train project spanning 1,500 km from Dar es Salaam to Mwanza. In this regard, Korean companies, namely Hyndai Rothem and Sungshin Rolling Stock have exported rail coaches, wagons and locomotives. And Korean Exim Bank has promised to support the financing of the purchases of coaches, and locomotives. Some of Korean train coaches are already here in Tanzania. And last year a Korean company has set up a big factory in Dar es Salam to produce oil from cashew nuts shell, which will provide jobs for Tanzania and will develop vale added industry for Tanzania agriculture.
South Korea has constructed Tanzanite Bridge last year, is there any other project under way?
As you all remember, last year South Korea has completed Tanzanite Bridge. Not just the Tanzanite bridge but also 4 lane road linking the bridge to Masaki and the road from the bridge to Agakhan hospital along the coast. We have done many projects and we are planning and working on many new big projects.
South Korea has built Kikwete Bridge in Kigoma; we have built Muhimbili Mloganzila hospital. Korean Government is now planning to build new Muhimbili national hospital in Upanga. We have built Tanzania national ID centers. Now, Korean Government is planning Water Supply and Waste Water Treatment Facilities in Dar es Salaam and Dodoma. The Waste Water treatment is very important projects which will purify a significant portion of waste water, sewage from Dar-es-Salam and Dodoma. At the moment there are no such facilities and the waste water is causing many problems. These projects will significantly improve sanitation and environment quality and reduce dirty smell. Korean Government is also working on Construction of Electricity Transmission Stations in Iringa-Shinyanga region and Kilimanjaro-Arusha region. In Zanzibar, Korean Government has constructed irrigation facilities and 5 dams and water reserves to support green economy for Zanzibar. South Korean Government is planning to support Blue Economy of Zanzibar. Korean Government now looking for ways to further strengthens its cooperation in ICT field through establishing digital technology institute in Tanzania through EDCF project and with Korean ICT technology.
I know that South Korea is supporting Education and Health sector in Tanzania, can you introduce activities of Korea in this regard?
As I have already mentioned Korean Government has built Muhimbili National Hospital in Mloganzila, now we are planning to build new buildings and facilities in Muhimbili hospital in Upanga. KOFIH has been conducting healthcare projects in Hospital management technical Support Program for Muhimbili National Hospital, Mloganzila Campus. Korea Foundation for International Healthcare (KOFIH) has supported intensive care unit of Muhimbili National Hospital, Mloganzila by constructing oxygen tanks and providing useful medical equipment.
KOFIH has been carrying out various projects for reproductive, maternal, neonatal and child health promotion and also has been providing training program for doctors and nurses and other healthcare worker. KOFIH also Korean Government agency for grant activities focusing on healthcare improvement. Korean Government has dispatched doctors and medical equipment engineers to Tanzania to support operation of hospital. This year also Korean Government has built the regional blood center in Dodoma. This is a sub-project under the Project for Improving Maternal and Neonatal Healthcare through Comprehensive Emergency maternal Obstetric and Newborn Care in Dodoma region, which is about 5.5 million U.S. dollar.
Qn. Can you introduce South Korean Government ODA grants activities in Tanzania?
Now, let me briefly introduce grants activities of Korean Government. As there so many medium scale grants projects, I would like to briefly mention just some of them. For example, the Korean Government has constructed TBC 2 studio. And now Korean Government is supporting for broadcasting capacities of TBC2. This year September, Korean Government had established the Tanzania National Geo-Innovation center in Dodoma. This center is a training center for digital map Digital geospatial information is very important for national development plan of Tanzania. Korean Government is also supporting for enhancement of population data (census data) processing technology. KOCIA, which is an ODA implementing agency under the Korean Ministry of Foreign Affairs, has carried out many local projects focusing on education, healthcare, sanitation and rural economy development.
More than 2000 volunteer have come to Tanzania since 1992 through World Friends Korea Program (WFK) in various fields such as medical doctors, nurses, medical technicians, and science and ICT teachers and so on. After the end of Corona Pandemic, KOICA volunteers are coming back to Tanzania. Now about 30 volunteers are actively working in different regions in Tanzania.
Qn. What is the future of the relationship between South Korea and Tanzania be like?
Now South Korea and Tanzania has become good friends. In the wave of fourth industrial revolution where ICT technology and 5G generation networks are challenging us, we need cooperation partners, we should go together as good partners and friends. Korean Government will share development experience and know-how with Tanzania, and Tanzanian leadership and people have very strong will to develop. TUPO PAMOJA.
Our Relationship will be mutually beneficial based on human value, democracy and Urafiki.