Swissport Tanzania Plc: Contribution towards Tanzania aviation industry development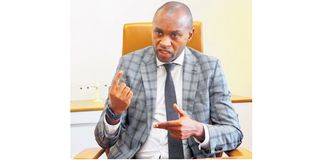 Swissport Tanzania Plc. (Swiss­port Tanzania) is successfully pro­viding ground handling and cargo handling services to airlines at the Julius Nyerere and Kilimanjaro International Airports for 37 years and 32 years respectively.
The spectrum of services offered by Swissport Tanzania includes pas­senger handling, security services, lost and found, ramp services, air car­go handling, lounge hospitality and executive aviation.
Swissport Tanzania, formerly known as the Dar es Salaam Air­ports Handling Company Limited (DAHACO) is the first ground han­dling Company in Tanzania incor­porated in April 1984 and started its operations in October 1985 at Julius Nyerere International Airport (JNIA) and in 1990 at Kilimanjaro International Airport (KIA).
The Company is listed on Dar Es Salaam Stock Exchange (DSE), with about 11,000 shareholders owning 36 million shares. 51% of the shares of the Company are owned by Swiss­port International Ltd (SPI) and the remaining 49% shares are owned by several institutional and indi­vidual investors through DSE. SPI acquired Swissport Tanzania shares in 2002 during the privatisation of parastatals to become the majority shareholder.
As a subsidiary of Swissport Inter­national (SPI), Swissport Tanzania enjoys the benefits of innovation, technical support, and technology transfer from its parent company. As a result, the Company have robust operation set-up, safety and security policies, standard operating proce­dures and modern digital applica­tions which enhances the quality of services offered to customers. Swissport's operating standards are IATA certified. The Company also complies with TCAA and TAA safe­ty, security, and operating require­ments.
In its 37 years of operating in Tan­zania, the Company have registered tremendous achievements, among them are:
• The pioneer of ground han­dling and cargo handling ser­vices in Tanzania
• Enhancing its operational capabilities through its asso­ciation with the largest glob­al ground handling and car­go services provider brand ''Swissport''.
• Building local capacity and relied on local competence to run its operations
• Representing few successful and sustainable privatized entities in Tanzania
• The first aviation company in Tanzania to be listed on the stock exchange. The company have paid over TZS 88 billion as dividend since being listed on DSE in 2002. TZS 45 bil­lion paid to SPI and TZS 43 billion paid to local sharehold­ers.
• Training and providing the aviation market with quali­fied airport operation profes­sionals. The Company spends about TZS 300 million annu­ally to train its employees.
• Offering employment to about 778 employees. Over 2,000 employees have worked with the company since its inception.
• Invested over TZS 61 billion on ground support equip­ment, cargo infrastructures and information technology. Total investments at the time of listing on DSE in 2002 was TZS 6 billion.
• Paid over TZS 121 billion in taxes and concession from years 2013 to 2022.
• Established a training cen­tre offering several aviation courses. The training centre is certified by TCAA and IATA
• Provides community sup­port on health and education through its Corporate Social Responsibility policy.
• Reports strong and robust financial performance.
In collaboration with the Govern­ment, its authorities, airlines and other stakeholders, Swissport Tanzania have successful operated in Tanzania and have made the fol­lowing notable contributions to the development of the aviation industry and the economy of Tanzania:
• Provides high quality ser­vices to airlines, passengers, and other aviation stakehold­ers, this promotes customer experience at JNIA and KIA. The efforts also compliment Tanzania Airports Authori­ty (TAA) efforts to offer high quality services at its main international airports.
• Swissport Tanzania invest­ments in safety and security have bolstered the company safety and security perfor­mance in line with TCAA and ICAO requirements. This has also promoted country safety and security compliance level at the airports.
• Swissport Tanzania train­ing centre is an authorized training centre by TCAA. The centre offers several aviation courses which are instrumen­tal to ensure employees are well trained and qualified to provide high standard ground handling and cargo services to its customers. The train­ing centre through trainings offered to third parties gener­ate required qualified aviation personnel to serve the avia­tion industry. A good number of graduates from Swissport Tanzania training centre are employed by airlines as well as by other ground handling companies operating in Tan­zania. It is the first and the only training centre operated by a ground handling compa­ny in Tanzania.
• The Company offers employ­ment opportunities to Tan­zanians. Presently, Swissport Tanzania employs 778 Tanza­nians and over 2,000 Tanza­nians have worked with the company since its inception. This supports the econom­ic well-being of Tanzanians working for the Company and the Tanzanian economy.
• Through its aggressive invest­ment projects, the company have invested massively on ground Support Equipment, general cargo warehouses, cold storage facilities and technology. Consequently, these investments have:
• Significantly face lifted the face of our airports
• Improved operational com­pliance, safety and security and quality of services pro­vided to customers. Swissport Tanzania have the capacity to handle any types of aircraft operating at JNIA and KIA.
• Fosters export of perishable products (meat, fish, flowers, vegetables, and fruits) out of Tanzania to overseas markets. Swissport Tanzania is the only company with cold storage facilities at JNIA and KIA
• Fosters handling of general cargo and all other products (perishables, pharmaceu­ticals, valuables, dangerous goods, live animals) requiring special handling arrange­ments.
• The Company have recently developed and inaugurated Twiga Lounge by ASPIRE in collaboration with Air Tanzania at Kilimanjaro International Airport (KIA). The lounge provides the much-needed lounge servic­es at KIA airport as well as enhancing travel experience for international passengers who pass through the airport.
• Swissport Tanzania is one of the largest taxpayers and con­tributors to the government coffers through payment of taxes. The Company also contributes to the financial well-being of the Tanzania Airport Authority through payment of concessions. In the past 10 years the company has paid over TZS 80 billion in taxes and TZS 41 billion in concession.
• Since the Company serves international airlines, it is a source of forex to the Gov­ernment. The company gen­erates forex revenue of about US$ 8 million from its inter­national airline customers.
• Swissport Tanzania handles Air Tanzania flights at JNIA and KIA. This supports gov­ernment initiatives to revive the National Carrier and to promote the economic contri­bution of the aviation indus­try in Tanzania.
Swissport Tanzania is a leading ground handling and cargo ser­vices provider in Tanzania, we are committed to ensure the company remains the market leader, sustain­able and continue contributing pos­itively to the aviation industry and the economy of Tanzania. Said the CEO of Swissport Tanzania Plc. Mr. Mrisho Yassin.