Transec leads in supply and distribution of quality brands by far miles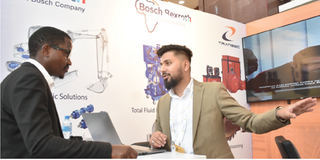 Tanzania for a long time needed players in the market like Transec who could help the country achieve its multi-sectoral potentials to spur economic growth by the use of quality brands.
At Transec, customers are at the hearts of the operations as they have strategically located its subsidiaries to better serve them coupled with their reliable experts.
The Citizen Newspaper had a one-on-one interview with Transec Managing Director, Kunal Kapoor concerning the company's activities in Tanzania, its share of technological investment, milestones and future outlook. Here are the excerpts:
Q: How is this massive diversification possible for Transec?
Ans: The incorporation of local content policy via the Mining Act was a huge boost to the company's growth. The policy has provided local companies such as ours with vast opportunities to be able to build business relationships and increase local expertise through its partnerships with international brands. The company has in return used this opportunity to focus on knowledge transfer through continuous training of our teams using the best experts in the field. This has allowed us to provide advanced end to end solutions service to the Tanzanian mining sector.
Q: To what extent has the advancements of technology facilitated your deliverables? How do you keep up its pace?
Ans: We have had a chance to partner with the best OEMs in the industry who constantly update and keep us informed on new developments within their lines of specialization. This in turn enhances the in depth knowledge and subsequently, enriched our local team's ability to respond to the most challenging requirements and adapt solutions to our local clients. This has led to increased collaboration with the engineers in developing technical solutions that address problems. Consequently, this approach has enabled us to make our key deliverables while keeping up with the pace of the dynamic advancement in technology in the mining sector.
Q: What products/services define you in the Tanzanian market? What are the points of departure from your competitors?
Ans: We deal with high quality & specialized hydraulic products, conveyor belting systems, rubber lining and corrosion protection systems, industrial couplings, fire detection and suppression systems, Industrial and automotive filtration systems, heavy mining equipment spares, hydraulic hoses and fittings, industrial hoses, lubrication systems, environmental monitoring systems, pumps, valves, industrial automation solutions for the process plants.
We have modelled ourselves not to be a supplier but to be an end-to-end solutions provider. As such, we are able not only to provide product supply but offer maintenance services and backup support up to end of life of the machine's supplier.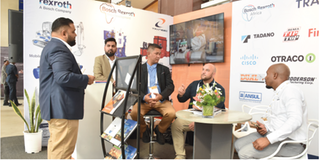 Q: How do you rope in the green agenda into your operations as the world is currently fighting carbon emissions and encouraging use of environmentally friendly systems?
Ans: All our partners are aligning themselves and striving to move to more climate friendly initiatives Transec, in line with this initiative, is building its capacity to support clients by collaborating in re-engineering their process requirements aligning with the green movement.
Q: Tell us about your future outlook five to ten years from now.
Ans: We have already started to invest a lot of time and resources to develop our presence via partnerships with leading brands in the energy, oil and gas sector – an upcoming and very exciting area of growth for Tanzania. In the next 5-10 years our goal is to bring to Tanzania international brands through strategic partnerships allowing us to replicate the local expertise development approach that we have achieved in the mining sector.
We also want to integrate ourselves more with the Tanzanian community through CSR projects. Our CSR investments include sponsoring the Transec Lake Victoria Marathon, The Geita Gold Mine Killi Challenge, subsiding heart surgeries to infants born with heart defects and supporting a number of local children's homes in Mwanza – our Head office. We hope that in the next 5-10 years to be able to do more for the communities living around us than we are currently doing.
Transec Ltd is a Government Local Content compliant & ISO 9001:2015 certified mining solutions prover representing the best international OEMs in Tanzania. We have modelled our operations to be an end-to-end solutions provider in the mining, oil & gas, cement, agricultural sector