Arusha sets more land for new industries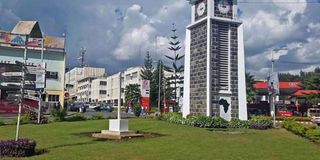 Summary
Allocation of enough land for industries is among the highlights of the new Arusha master plan approved two years ago.
Arusha. At least 806 acres have been allocated for new industries set to be established in Arusha city.
The new industrial sites include Oljoro, Olmoti and Terrat suburbs on the southern fringes of the 272 square kilometre metropolitan.
The three areas are among those earmarked for industrial development under the Arusha 2035 Master Plan prepared by consultants from Singapore.
Besides land allocation, the city authorities have started to put in place requisite infrastructure for the purpose.
These, according to a report seen by The Citizen, include construction of a 7.15 kilometre paved road network.
Traditionally the major industrial zones for Arusha are Unga Limited, the old town south of the city centre, Themi area and Kisongo.
The latter, along the Dodoma road, hosts the giant A to Z factory, one of the 14 internationally approved textile mills for the manufacture of bed nets to fight malaria.
Other major industries in town include the Tanzania Breweries Limited (TBL) plant, steel rolling mills and a host of food processing plants.
The report released by the city council said development of industries will be among the priorities aimed to take Arusha to another level of growth.
"What is being done is to put conducive environment so as to attract more investments in the industrial sector", the report added.
The city has just completed survey of 300 plots for public use in various suburbs. These include eleven plots earmarked for the small scale industries.
Some 234 of the 300 plots have been surveyed for development  by the now defunct Public Sector Pension Fund (PSPF).
Two surveyed plots have been set aside for unspecified investors and four for construction of hospitals and other health facilities.
Six plots will go for development projects under the Arusha Urban Water Supply and Sanitation Authority (Auwsa) and 42 for schools.
The report estimates population of Arusha city to be 482,192 in 2017. The figures are often disputed by some experts who contend they more.
However, repeated surveys have indicated that over 70 per cent of its residents live in unplanned settlements.