Dar lined up for $140m credit to train experts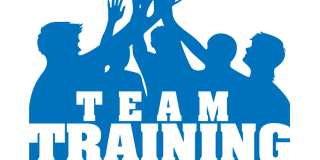 What you need to know:
The five regional priority areas, though, will be in industry, agriculture, health, education, and applied statistics
Arusha. Tanzania is among eight sub Saharan African countries lined up for a $ 140 million credit from the World Bank to train experts.
At least 16 competitively selected universities will be involved in the implementation of the five-year project code-named Eastern and Southern Africa Higher Education Centres of Excellence Project (Ace II).
The thrust of Ace II will be to develop human capital resource with high and competitive skills, said Prof Alexandre Lyambambaje, the executive secretary of Inter-Unversity Council of East Africa (Iucea).
"Trained scientists are expected to help address the huge deficit of qualified human resources in higher learning institutions in the region," she said in Kigali on Monday.
She added when speaking at the technical and advisory meeting of the project: "Those trained will provide high level expertise in our industries, private sector and public sector."
She disclosed that Iucea, the project's coordinating agency, and the World Bank were in the process of establishing regional incubators for advanced skills development.
Under Ace II, selected scientists would be trained at the Master's and PhD levels in identified key strategic areas of the economies of the targeted countries.
The five regional priority areas, though, will be in industry, agriculture, health, education, health, education and applied statistics. Besides Tanzania, the seven other countries in the project are Ethiopia, Kenya, Malawi, Mozambique, Rwanda, Uganda and Zambia.
Burundi which does not host any Ace (Africa's Centre of Excellence) project, is eligible to access services offered by the Aces in other countries.
Ace II is the second phase of a similar project (Ace I) launched in 2013 for the west and central African countries to steer high education towards science and technology. Ace I, Ace II and the envisaged Ace III projects have a total investment of $ 600 million, according to the Kampala-based Iucea, an institution of the East African Community (EAC).
Speaking at the Kigali meeting, Dr Sajitha Bashir, a senior World Bank official said the Bretton Woods institution adopted the regional approach for higher education in 2014 to build capacity in science and technology. "The regional approach was adopted because we felt that to really create a critical mass of high quality scientists it would be difficult to do this country by country," he said.
According to her, over the next five years the 24 centres in all phases of the project will enrol more than 3,500 graduate students, of whom 700 would be PhD and 1,000 female.