The unsafe practice of intended abortion fuelled by drug-stores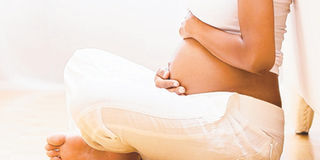 What you need to know:
The cost of a packet containing two pills was found to be varying from Sh10, 000, Sh 50,000 to Sh70, 000 and it's negotiable for those desperately wanting to perform an abortion.

The cost also depends on the brand, the retail pharmacy you visit or where you are located in the city.

A week-long investigation by Your Health carried out at various city drug shops and retail pharmacies can now reveal that the "pills business" is booming, with some outlets hiking the price of misoprostol, a pill that is at times used "dangerously" to abort unwanted pregnancy.
The cost of a packet containing two pills was found to be varying from Sh10, 000, Sh 50,000 to Sh70, 000 and it's negotiable for those desperately wanting to perform an abortion.
The cost also depends on the brand, the retail pharmacy you visit or where you are located in the city.
Sadly, 16 per cent of all maternal deaths in the country result from complications of the unsafe clandestine abortions, data from the Ministry of Health, Community Development, Gender, Elderly and Children show.
Generally, about 8,000 women in Tanzania die every year due to pregnancy-related complications but the country's abortion rate—36 per 1,000 women of reproductive age—is similar to that in other East African countries, show data from a research organisation www.guttmacher.org.
Misoprostol, a drug registered in Tanzania in 2007 for the purpose of treating post-partum heamorrhage (post-delivery bleeding), is increasingly becoming available over-the-counter, with experts warning that the trend fuels risky clandestine abortions.
The reason why it's easily available
At Tabata Kimanga bus stop in the city, a drug dispenser, *Amina knows it too well that it's illegal to sell the pills over the counter but she tells Your Health, "We are seeing an increase in the demand for it. What can we do if young men and women want it and they are ready to pay?'' says Amina.
Most of the drug outlets surveyed by Your Health, particularly the so-called maduka ya dawa baridi (MBDs), are only authorised by the Tanzania Food and Drugs Authority (TFDA) to dispense certain non-prescription medicines but misoprostol is not part of what they should sell.
The Registrar of Tanzania Pharmacy Council, Ms Elizabeth Shekalaghe says the so-called MBDs have actually been banned from operating.
"In fact, we now refer to those drug outlets as 'maduka bubu', [meaning backyard outlets],'' she told Your Health on Friday. However, they find ways of continuing operating.
At around 4 pm last Friday, I posed as a customer at the drug shop where Amina serves—a scenario that later revealed, Amina (the seller) was also unfamiliar with the pills.
I entered the shop in haste and asked straightaway, "I want miso." Then, Amina looked at me straight in the eyes.
Without asking for any prescription form from a doctor or why I wanted it, she simply replied, "We sell a whole packet at Sh30, 000. It contains four pills, each with 200 milligrams. We don't sell one or two pills. You have to buy the whole packet."
"What? Milligrams! Do you have misoprostol in milligrams?" I asked in amazement. The seller replied confidently, "Yes, milligrams!" as she disappeared into a storeroom to pick the medications. Because I have a background in medical science, I noted something rather queer about the dispenser.
As I had expected, she brought me a packet with a label that read, "Each pill contains 200 micrograms" –not milligrams as Amina had claimed. In metric terms, a milligram is 1,000 times bigger than a microgram.
Amina appeared embarrassed when I pointed at the label on the packet and alerted her about the micrograms units. "Oh! Really!" she reacted, with a surprise.
Looking scared, she asked, in Swahili, "Wewe ni mnunuzi au shushushu? " meaning, "Did you come to buy the pills or you are a spy?"
I had to assure her I wasn't a spy but I quarried why she was afraid. She said, "You see, we are not allowed to sell these medication over the counter. I won't even give you a receipt for it."
Amina handed the pills to me, but she did not offer any instructions on how to use them other than saying to me, "Tell her [referring to a pregnant woman] to use the pills within the first 9 weeks from the time she conceived."
"[Misoprostol]… is a hotcake in the market these days. The spike in price is due to the way our young generation is shaping up. The impact of social media here can't be ignored…most of our young fellows [are living a party lifestyle]... This ends up with our young female citizens in unwanted pregnancies [followed by abortions]," says an independent pharmacist in Dar es Salaam, Mr Punit Solanki.
In Tanzania, intended abortion is illegal. Under the Revised Penal Code of Tanzania (chapter 16, sections 150-152) the performance of abortions is generally prohibited.
"Any person who, with intent to procure the miscarriage of a woman, whether she is pregnant or not, unlawfully uses any means upon her is subject to 14 years' imprisonment," the law further states.
Because of the highly restrictive law, women in Tanzania generally seek clandestine abortions that are unsafe or take it in their own hands.
Dr Dismas Majaliwa, a researcher on reproductive health from Marie Stopes Clinic says, "Abortion which is not supervised by a skilled health worker can lead to increased risk of maternal death. There is a risk of heavy bleeding for which a woman will have to be treated by a doctor,'' says Dr Majaliwa.
Data obtained from a research organisation www.guttmacher.org, estimates that 66,600 women received post-abortion care in health facilities for complications resulting from unsafe abortions in 2013.
However, almost 100,000 women who experienced complications did not receive the medical attention they needed, data further reveals. This gap may not have been bridged since then.
Dr Majaliwa cautions, "Those who carry out an abortion in clandestine are less likely to seek immediate medical attention in case of complications. Or sometimes they may do so when it's too late to intervene. They carry a high risk of death in the process.''
According to the TPC Registrar, Ms Shekalaghe, there is a rise in the number of drug shops in almost all suburbs of Dar es Salaam, yet, they are operated by unskilled people.
"During our previous inspections, we realised that owners of certain drug shops can just hire anyone without the requisite skills to dispense medicines,'' she says.
"We have been inspecting and closing down the [rouge] outlets but they either relocate or rebrand themselves and continue doing the same business," she says as she appeals for the intervention by government authorities.
But, she warns, "not all dealers in drugs are unprofessional."
'Real' pharmacies vs illegal operators
During the investigation by Your Health, a retail pharmacy located in Mwenge turned away the person [a 23-year-old girl] whom I sent to buy misoprostol.
She was told, "Sorry, we are not allowed to sell that drug anyhow. It's for special purposes at hospitals. To get it, you need a prescription from a licensed medical doctor,'' said the drug dispenser who appeared "strict" on what she was saying.
But the girl managed to get the pills at a nearby drug shop, located about 100metres away. "The lady I found in the drug shop just listened to me. Then she went behind the counter, and brought me the pills. The dispenser told me I was supposed to pay Sh50, 000. I told the dispenser I didn't have enough cash and would withdraw it at the bank. I didn't return to the shop."
According to the TPC registrar, "real'' pharmacies don't stock misoprostol. The reason these drugs end up in the hands of rogue people, is because the country lacks a well-established system of regulating "controlled medications drugs" such as misoprostol.
"The problem is with the way it's procured and made available to wholesalers. Certain outlets that we have closed down are owned by people who also own private health centers. They can ask for the drugs for medical purposes but they still sell them in drug shops at a high cost,'' she revealed to Your Health during an interview at her office in Dar es Salaam. Ms Shekalaghe also decries the fact that drug shops are located close to pharmacies.
She says, "Sometimes, illegal sale of medicines is fuelled by the fact that drug shops are congested in one area or put up close to "real" pharmacies. Those who miss the drugs in real pharmacies, they can easily go to the nearby drug shops."
"The public is also supposed to be educated about the dangers of self-prescription, especially in drugs such as misoprostol which carry a risk of death,'' she suggested. Tanzania is falling short of its sustainable development goals (SDGs) target of cutting maternal mortality by three quarters, and in fact continues to have one of the highest maternal mortality ratios in the world, at 410 per 100,000 live births. [*not real name]