OPINION: Did UDSM miss the bus on research funds?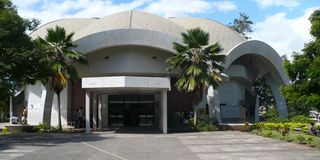 What you need to know:
Sixteen varsities in eight countries in Southern and Eastern Africa are involved in the Centres of Excellence project that awarded funds in Tanzania to, among others, the Nelson Mandela African Institute of Science &Technology in Arusha.
A recent two day regional conference on academia -public-private partnerships was told that that the oldest university in Tanzania, that is, the University of Dar es Salaam, failed to even submit applications to be considered for research funds under the Inter-University Council of Eastern Africa-led Centres of Excellence project.
Sixteen varsities in eight countries in Southern and Eastern Africa are involved in the Centres of Excellence project that awarded funds in Tanzania to, among others, the Nelson Mandela African Institute of Science &Technology in Arusha.
The other centre of excellence in Tanzania is the Sokoine University of Agriculture in Morogoro. Both institutions are benefiting from a multi-million research fund provided by the World Bank whose intentions include but are not limited to the following:
• Link development challenges with high level skills training;
• Strengthening institutional capacity with quality training and applied research;
• Focusing on limited availability of quality faculty and developing best talent;
• Piloting effective research and market relevant programmes;
• Supporting evidence of higher education systems in small and fragile countries and
• Sharing knowledge and best practices regionally.
Making a presentation at the summit held in Dar es Salaam, Dr Eugene Mutimira who is the project coordinator of Africa Centres of Excellence Project II, said it was surprising not to see UDSM as one of the applicants for the research excellence funds when the public call closed early last year.
Sokoine University is featuring with two studies, one featuring Innovative rodent pests' management and bio- sensor technology development. The other study being showcased by SUA is on Early Warning Systems for infectious diseases in Southern Africa.
Both studies are best on situations which affect the inhabitants of the region and have the potential to make innovative and life changing impact on implementation.
The Nelson Mandela Institute for Science and Technology on the other hand is show casing Water Infrastructure and Sustainable Energy for the future (WISE) and Collaboration for Research Evidence for Agriculture Advancement, Teaching Excellence and Sustainability (Creates).
One of the criticisms that university education has faced over the years in our region and Africa as a whole has been its grounding itself on foreign ideologies (if you will) and research focus on theories that assist the funders to find solutions designed to prove their (foreign} perspectives.
It is not uncommon to find studies to establish why Africa remains poor but very few studies funded by the West are grounded on why Africa's mineral wealth continues to flourish at the London Stock Market.
A report published in the Huttington Post last year said companies listed on the London Stock Exchange control over $1 trillion worth of Africa's resources in just five commodities—oil, gold, diamonds, coal and platinum. A research for the NGO, War on Want, which has just been published, reveals that 101 companies, most of them British, control $305 billion worth of platinum, $276 billion worth of oil and $216 billion worth of coal at current market prices. The 'Scramble for Africa' is ongoing, with the result that governments in the Continent have largely handed over their treasures.
Tanzania's gold, Zambia's copper, South Africa's platinum and coal and Botswana's diamonds are all dominated by London-listed companies which have mines or mineral licences in 37 African countries and control vast swathes of Africa's land.
Their concessions cover a staggering 1.03 million sqkm on the Continent. This is over four times the size of the UK and nearly one twentieth of sub-Saharan Africa's total land area. China's resources grabs have been widely vilified but the major foreign takeover of Africa's natural riches springs from a lot closer to home.
Other researches being highlighted include on water resilience by Addis Ababa University of Ethiopia, phytochemicals, Chemicals and Renewable Energy by Moi University in Eldoret, Kenya Centre of Studies in Oil and Gas Engineering Excellence at Eduardo Mondlane University in Mozambique , Sustainable Agriculture by both Egerton University in Kenya and Haramaya University in Ethiopia and Sustainable Mining by the Copperbelt University in Zambia.
Are we about to see local universities collaborating more so that researchers from Moi University can study at SUA and research in similar context and exchange knowledge sharing more than in the past when needless competition was the norm?