Prime
Chinese investors eye Dar commuter train operation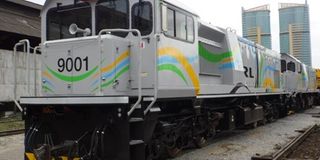 Dar es Salaam. Five Chinese investors have expressed interest in investing in commuter railways, a move aimed at decongesting the city of Dar es Salaam.
Once the firms have been cleared for project execution, they will be put under the Tanzania Railways Corporation (TRC).
The Public Private Partnership (PPP) Commissioner, David Kafulila, said this yesterday during a meeting that involved the France Chamber of Commerce (FCC), investors, and officials from the Ministry of Finance.
He said the firms have been directed to conduct a preliminary feasibility study that will inform the government about the presence of serious investors who would be picked for comprehensive feasibility studies.
"A company that is not serious cannot incur the costs of preparing a preliminary feasibility study. After they have expressed interest in investing in different areas, the companies have been directed to prepare and submit the pre-feasibility studies," he said.
"Through these documents, the government will be informed about the presence of such projects. The document provides room for the investor to show the type of railway, length, amount that will be invested, and even possible fare that will be charged per person," he added.
The commissioner said the government recognizes the role of the public-private partnership (PPP) in bringing about socioeconomic development through investment in different areas of the economy.
Mr. Kafulila couldn't disclose the names of interested investors.
He said in 2010, the Dar es Salaam Rapid Transit (Dart) Agency estimated that about Sh4 billion was being lost in Dar es Salaam daily because of traffic congestion.
The loss was in terms of decreased productivity, wasted fuel, and late delivery of products, totaling Sh1.4 trillion annually.
"No investor will be rejected because of his nationality," he said.
Meanwhile, Mr. Kafulila said the PPP Act would be amended in November this year in order to increase the level of transparency and investors' confidence in the implementation of different projects in the country.