Local company supports film industry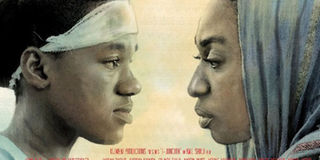 Dar es Salaam. A local movie company, Kijiweni Productions, will be premiering its award winning feature film, T-Junction at Mlimani City, Century Cinemax on Thursday, August 10, 2017, thanks to sponsorship it received from Selcom, Rosa Luxemburg Foundation and Irish Aid.
Kijiweni Productions Director, Mr Amil Shivji, said the film's success has been due to generous contributions and support from long time partners at Rosa Luxemburg Foundation, friends at Irish Aid and further support from Selcom.
"We are happy that Selcom has sponsored our work. That is being very courageous and creative. Many private companies shy away in supporting local artists. They think they would not accrue benefits.
"But, in the long run, they are wrong. Our daily lives depend on art.  Art reflects on our way of life. An advertisement and a banner are all works of art, and these companies have budgets for publicity," he said adding:
"Despite the hefty budgets, most companies luck creativity. Selcom has come in very strong to change the status. They see they have an obligation to help build an artist's future and the entire movie industry."
For his part, Selcom Director, Mr Benjamin Mpamo, said the support to Kijiweni Productions was not the first they have done and it won't be the last in their support of meaningful and sustainable ventures in the country.
"Only last week we were part of sponsors of a three year campaign to raise public awareness on the fight against fire disasters.  We will be working alongside the Fire and Rescue Force, Alaf company and a local organization United Against Crime (UAC).
"Last year we were the first local company to sponsor the Road Safety Week Campaign. We have done all of these as part of our obligation to bring back to the community the little we make in the business we run.
According to Shivji, T-Junction, film based in large part on the real lives of members of the Upanga, Dar es salaam community, is about the ever-changing landscape of Tanzania's definition of community as they struggle against the backdrop of class that threatens the dynamics of what it means to be a society.
The film boasts of three awards namely Best Actress (Hawa Ally), Best Bongo Feature Film and European African Festivals Award.