Tanzania: Board revokes six NGOs' license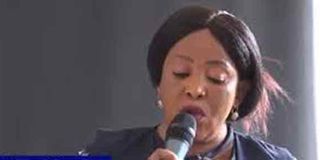 Summary
According to authorities the NGOs have been deregistered because they violated laws and were working against their own constitutions

Dodoma. The Non-Governmental Organisations (NGOs) Coordination Board has revoked licenses of six organisations for allegedly violating laws, regulations and working against their constitution as presented to the registrar office.
The NGOs that have lost licenses include, Community Health Education Services & Advocacy (Chesa), Kazi Busara na Hekima (KBH Sisters), AHA Development Organization Tanzania, Pathfinder Green City, Hope and Others and Hamasa Poverty Reduction(Hapore ).
Speaking to journalists at the 40th meeting of the board, the Registrar Neema Mwanga said the decision was reached after thorough investigations and a report was presented to the board on April, 17.
She explained that Community Health Education Services & Advocacy (CHESA), Kazi Busara na Hekima (KBH Sisters), and AHA Development Organisation Tanzania has been deregistered for promoting unethical acts in the society which are violates the Tanzanian law, ethics and culture.
Pathfinder Green City, Hamasa Poverty Reduction (Hapore) as well as Hope and Others Agency itself requested to be withdrawn from the registry after being accused of operating contrary to its constitution.
The board's chairman Dr Faustine Sambaiga said they have directed the secretariat to revoke license of all NGOs that do not comply with the laws, regulations and procedures of the country.
He insisted that NGOs in the country must comply with the law, focus on transparency and accountability in the implementation of their responsibilities in order to stimulate welfare and social development.
Dr Sambaiga added that the removal of six organizations in the country came soon after the establishment of the fourth coordination board of directors.