OPINION: EAC mustn't rush into a monetary union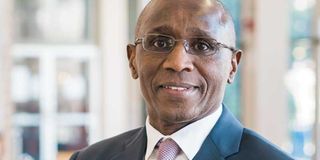 In 2013, the leaders of the East African Community (EAC) signed a protocol to establish an East African Monetary Union (Eamu) within ten years.
Establishing a monetary union can be compared to painting a house that has valuable pictures hanging on the walls. The preparation can be more work than the actual painting itself. This is to say that good and complete preparation for a monetary union is critical.
The hallmark of a monetary union is the use of a common currency. An important benefit of a single regional currency is the reduction of transaction costs associated with exchanging currencies.
Of course, a monetary union does not come without costs. By joining the Eamu, a country loses a key policy instrument – the ability to change the supply of money.
It is a decision that fully democratic countries would only make through a referendum.
Political factors must be considered in making such a monumental decision. Some leaders may want to speed up the process in order to gratify their political ambitions. A monetary union is seen as a step closer to forming a federation.
Some in the EAC feel that the process to form a federation is not moving fast enough. President Museveni (pictured) of Uganda, for example, wants the EAC to be an important part of his legacy. When he was asked in 2011 if he would run again in 2016, Museveni's response was, "[o]ne of the real points for me politically is the East African federation… This is something [for which] I have been working all my time in politics and is one of the reasons why I continue to be in power."
It is stipulated that member states shall fully implement the EAC's customs union and common market protocols as a pre-requisite for the establishment of the Eamu.
These countries are very far from fully implementing those protocols. Recently, Kenya and Tanzania were not even able to resolve simple matters over chicks and cross-border cattle amicably.
With a customs union or a common market, a country can be halfway in and halfway out. That has been the case so far in the EAC, notwithstanding the progress that has been made since the 1990s.
Countries agree to eliminate tariffs but, in fact, maintain them and even increase non-tariff barriers. Countries agree on common external tariffs (CETs) but, in practice, use various loopholes that allow them to disregard CETs.
Countries sign on for the establishment of a common market but, in reality, they make the application for work permits by workers from other member states cumbersome and more expensive.
With a monetary union, however, that kind of half-heartedness cannot be accommodated. A single currency will actually mean a single currency.
There will not be, for example, a common currency for some transactions and a national currency for other transactions. Maintaining a monetary union has little "wiggle" room.
Therefore, countries must establish it or join it only when they are adequately prepared and fully committed.
Notwithstanding how seemingly committed the EAC members might be to forming a monetary union, it is only reasonable to assume that each country will be contemplating various scenarios and have an exit strategy in place, just in case.
It would be naïve not to do so. Moreover, Kenya, Tanzania, and Uganda already experienced the collapse of an East African monetary union in 1965.
Each country will have to decide how it wishes to move forward, but all should be aware of both the benefits and challenges of establishing and maintaining a monetary union and not rush into it.
Richard E. Mshomba is Professor of Economics, La Salle University, Philadelphia, Pennsylvania, US. He is the author of Economic Integration in Africa: The East African Community in Comparative Perspective (Cambridge University Press, 2017).