Empower: We are grateful, excited for more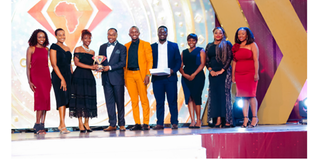 On 12th November 2022, Empower Limited was delighted to be recognized as a Consumer Choice Awards Africa winner in the following two categories: Most Professional and Credible HR Consulting Company of the Year and Most Credible PR & Marketing Consulting Company of the Year.
The event at Diamond Jubilee was attended by ten representatives of our #DreamTeam, who, like the rest of the Empower Team, embody the organisation's values of Service Excellence, Devotion to Results and Connection & Oneness. As a purpose-driven business, we believe that our values are the open secrets to our success.
The double Africa Consumer Choice Awards honour comes just five months after Empower became the first Tanzanian Human Capital Consulting Firm to be certified with authority by SGS United Kingdom as meeting the requirements of the ISO 9001:2015 for Quality Management System (QMS) for the following activities: Human Capital Consulting Services: Executive Search, Learning and Organization Development, Research and Insight, Brand Marketing and Youth Empowerment. This certification was awarded following a rigorous assessment and audit process implemented by SGS Tanzania.
The focus of the ISO 9001:2015 Quality Management System is to ensure that internal operational processes are standardized, allowing for consistency in systems and procedures that ensure quality output of work.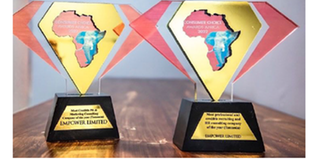 Post receiving these awards, Empower's Founder and Managing Partner – Miranda Naiman made the following remarks: "We have a collective feeling of profound gratitude and excitement to scoop two Awards from Consumers Choice Awards Africa. Suffice it to say that we are far from what we once were and still scaling to achieve what we aspire to be.
We intrinsically believe in the work we do and have the unanimous desire to create a positive impact on the lives of our clients, candidates, and the community at large.
The icing on the cake is that we diversified to offer PR & Marketing services a mere twelve months ago and have already made an impact in our market.
I would like to express deep gratitude to all Empower's clients for believing in us; I can assure you we are inspired to keep learning and growing as a company and continue serving you the good stuff. To my #DreamTeam: YOU are why we fly!"
Empower is a disruptive Tanzanian Consulting Firm that passionately provides talent, advisory, brand and insight services to clients across the African continent.
With global reach and local presence, our superpower is the ability to unite, excite and nurture people for collective growth.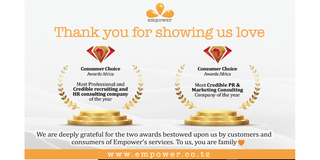 Empower was founded in 2009 and our commitment to excellence and creativity has fuelled our growth. Our brand is our voice, and our values are our heart. That is the secret to our team success and how we make incredible things happen.
Talent · Advisory · Insight · Brand · Youth