MultiChoice Tanzania scoops five awards at SDG's business awards 2023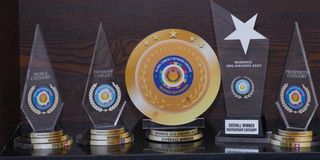 In September 2015, all 193 Mem­ber States of the United Nations adopted a plan for achieving a better future for all laying out a path over the next 15 years to end extreme pov­erty, fight inequality and injustice, and protect our planet.
At the heart of "Agenda 2030" are the 17 Sustainable Development Goals (SDGs) which clearly define the world we want applying to all nations and leaving no one behind.
It is clear that the SDGs not only identify where we have to be in 2030 to create a sustainable world, they also outline new markets and oppor­tunities for companies all over the world.
To succeed, we must turn the glob­al goals into local business. The UN Global Compact is committed to be a leading catalyst of that transfor­mation.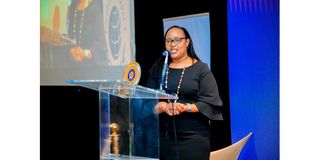 UN Global Compact are a volun­tary initiative based on commit­ments to implement universally sustainability principles and to take steps to support UN goals.
To recognise companies' con­tributions to the SDGs, UN Global Compact has organised the Sustain­able Development Goals Business Awards (SDG Business Awards) annually.
For this year, the MultiChoice Tanzania has managed to win five awards in different categories due to their great commitment in the implementation of the SDG.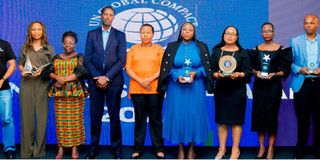 Speaking about the awards Mul­tiChoice Tanzania Managing Direc­tor Jacqueline Woiso says they are honored to be recognized as SDG business awards overall winner for the year 2023 by the UN Global Compact Network Local Chapter in Tanzania.
"We managed to scoop five top awards, this win immensely cements our position as a frontrun­ner in sustainable business practices and our promise of enriching lives through entertainment," says Jac­queline.
She says "We remain committed to continue playing a significant role of enriching lives and empowering people in the communities in which we operate. Our sincere appreciation to the UN Global Compact Network Local Chapter, our employees, stake­holders, development partners and our esteemed customers for their endless support."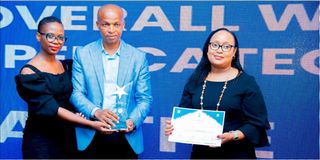 Ms.Jacqueline says the awards won include; winner SDG 4: Recogni­tion for their impactful programs i.e. MultiChoice Talent Factory pro­gram, winner SDG 8: Their invest­ment in local content, winner SDG 17: Their impactful partnerships, overall winner - partnership catego­ry and overall winner SDG business awards 2023.
Established in 1997, the Mul­tiChoice Tanzania story is a remark­able one of consistent growth and investment, especially in the coun­try's creative video and film indus­tries which have benefited from an almost exponential demand for locally made content.
"Our passion for and commitment to the African continent is unwaver­ing as we pursue both the growth of our business and the upliftment of the communities in which we oper­ate," says Jacqueline.
MultiChoice, Tanzania also believes in the power of partnerships, working closely with all stakeholders and partners to drive the growth and development of the local communi­ties.
"Over the years, we have invested heavily in the creative industry as well as partnering with other devel­opment partners to support other areas such as Education, Climate Change, Sports and Health sectors with a focus of supporting the gov­ernment to achieve its sustainable development goals," she says.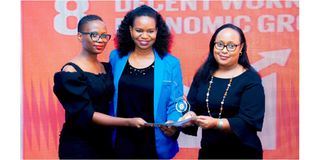 MultiChoice Tanzania initiatives on SDG's
Multichoice Talent Factory (Goal 4: Quality Education)
As a result of a rapidly evolving entertainment industry, Mul­tiChoice recognized that there was a critical role to play in developing future film talents which will posi­tively shape Africa's creative indus­try.
In May 2018 a Corporate Shared Value program namely MultiChoice Talent Factory (MTF) was launched to develop and train young emerging and passionate film talents through experiential film making.
Through this social investment program, MultiChoice develops emerging TV and Film talents whilst simultaneously promoting the growth of local content pipeline in key markets including Tanzania.
MTF is an education programme that develops emerging TV and film talent in Africa, through an accred­ited 12-months immersion pro­gramme including both theory and hands-on experience in cinematog­raphy, editing, audio production and storytelling.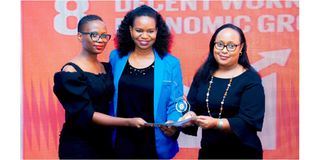 Growing Tanzanian creative indus­try 2015 to date (Goal 8: Decent work and Economic growth)
Through the Tanzanian dedicated Maisha Magic Bongo, Maisha Magic Poa and Maisha Magic Movies Chan­nel local film industry has been pro­moted significantly.
About 200 local producers have got a platform for their productions aired on the MMB. These produc­tions involve in excess of 2,000 actors/actresses and over 4,000 support staff. The channel has so far aired over 4,000 hours of fresh local produced content.
Stand Up for African mothers by AMREF Africa Tanzania (Goal 17: Partnership for the goals)
Understanding the importance of midwives in addressing maternal mortality, MultiChoice Tanzania joined hands with AMREF Tanzania in a Stand Up for African Mothers – SU4AM campaign to the training of midwives in Tanzania with the key objective of improving maternal health.
The campaign aimed at increasing awareness on the importance of hav­ing skilled midwives as a solution to curb the burden of maternal mortal­ity in Tanzania.
Ajenda ya Mtoto Njiti by Doris Mol­lel Foundation– 2021
Preterm complications are the second leading cause of death among newborns in Tanzania were 213,000 babies born prematurely each year of whom 9,000 will die from preterm complications.
MultiChoice Tanzania decided to become a Social Development partner to Doris Mollel Foundation in supporting the Pre-Term Babies Agenda as part of our promise of enriching lives through entrainment.
We managed to support installa­tion of DStv services and Tv screens to Doris Mollel Foundation as a con­tribution towards Mtoto Njiti Ajenda which was launched in September 2021.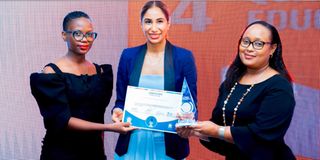 CCBRT's Maternal New& Newborn Project– 2022
Maternal mortality being a gov­ernment- level concern, MultiChoice Tanzania made a decision to support the efforts done by CCBRT in collab­oration with Jakaya Kikwete Foun­dation to support the vulnerable people i.e. the women with disability, adolescent mothers and pregnant mothers who have obstetric fistula before and risk patients from the risk patients.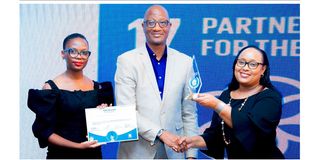 The support was in form of fund support together with DStv ser­vice and TV screens installed on the maternal wards of the vulner­able women. The purpose being to accompany them and educate the mothers through various programs that are available on DStv to help them learn new skills while they are at the hospital.