President Samia's government retreat at AICC seal of approval, signals better future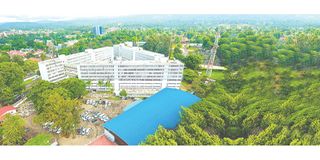 What you need to know:
Arusha International Conference Centre (AICC) recently played host to a high level government retreat, exclusive to cabinet ministers, permanent secretaries and other top bureaucrats, in what is a seal of approval for the facility's capabilities
President Samia Suluhu Hassan led her administration's top decision makers in a crucial three days government alignment meeting, popularly referred to as 'semina elekezi."  
It was a significant moment and occurrence for AICC to be chosen to play host to this important meeting of government, the first since President Samia assumed office. The choice indeed speaks volume of the intent of the facility to raise the bar in the conferencing circuit, nationally, regionally and internationally.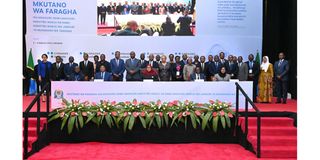 Newly appointed AICC Managing Director Ephraim Mafuru is ecstatic of hosting the meeting under the auspices of Uongozi Institute, a government leadership mentoring and training organisation. Mr Mafuru believes that AICC has much more to offer.
"We are privileged to have successfully hosted her excellency the president and the entire team during the three days. This was a clear endorsement of AICC by President Samia and a challenge to rise to compete at the highest levels," said Mr Mafuru.           
"I thank the president for the confidence she placed on AICC and as a team, we are happy that our clients were satisfied with the level of service offered," said Mr Mafuru.
Mafuru welcomed other public entities as well as private organisations to use and attest to the competitiveness of AICC in serving all their meetings' and conferencing needs. "We are ready and committed to giving the very best experience to our clients as we look to build AICC's profile as the region's preferred conferencing destination."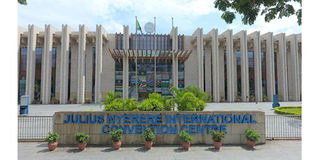 The AICC also manages the Julius Nyerere International Convention Centre (JNICC), in Dar es Salaam, and whose popularity is growing, including only last week welcoming some 800 delegates for the Tanzania-European Union Business Summit.
The AICC has also the largest business and residential property portfolio in Arusha where it is the largest landlord, running modern office and apartments to serve the city's mostly international agencies' personnel. AICC alone boasts of 23,000 square metres of office space in the heart of the city christened 'the "Geneva of Africa."   
Both the AICC and JNICC have taken centre stage in building Tanzania's image as a major conferencing and tourism destination, significantly adding to the country's economic trajectory. This is a resolve that the new managing director has pledged to scale up so that Tanzania stands tall among its peers.
According to Mr Mafuru, AICC's rich 45-year history and its motto; "We Bring the World to Tanzania", should be taken advantage of to bring it back to its rightful place, and is expected to play a key role in the rebounding of Tanzania's tourism from the travel slow-down inflicted by the Covid-19 pandemic.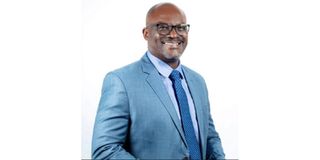 "We have to deploy all our comparative advantage to attract bids for conferencing tourism. My pledge is that we will redouble efforts to ensure that AICC, JNICC and related facilities offer modern , technology savvy and competitive services to our customers and partners," said Mafuru.
He noted that convention Centers' business is one of the ventures that have strong forward and backward linkages, adding that AICC's multiplier effects on other sectors of the economy will in the long run raise the living standards of  Tanzanians. 
Mr Mafuru, a Professional marketer, was recently appointed by President Samia to head the AICC portfolio, becoming the seventh Managing Director Since the organisation was established in 1978.