Stakeholders envision a new Zanzibar over next 60 years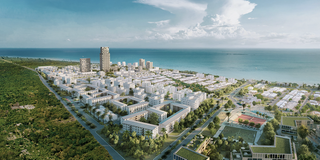 What you need to know:
With just five months till the 60th anniversary of the Zanzibar Revolution, celebrated on January 12 every year, interviewed Zanzibaris have expressed their views on the kind of Zanzibar that they would like to see in the next 60 years
Stakeholders from diverse sectors have shared their visions for Zanzibar's future in the next 60 years as the country prepares for the 60th anniversary of the Zanzibar Revolution on January 12 next year.
The stakeholders expressed their desire for a Zanzibar that undergoes significant transformation and revolution, bringing tangible benefits to its people. They emphasised the potential advantages arising from abundant natural resources, including oil and gas, as well as opportunities within the blue economy.
Speaking to The Citizen ahead of the anniversary, a political scientist from the State University of Zanzibar (Suza), Professor Ally Makame Ussi, stressed the need for transformative changes to propel Zanzibar toward developmental freedom. He emphasised the importance of addressing citizens' demands and expectations through mindset transformation and strategic development planning.
"This will bring changes in the planning and setting of development strategies. Celebrating a 60-year anniversary without thinking of transformative changes makes the festivities meaningless," he told The Citizen over the phone, noting that independence without development was worthless.
Professor Ussi highlighted the revolutionary concept as a national identity, urging ongoing revolutions in sectors such as education, trade, economy, and politics. He emphasised the role of these revolutions in promoting justice, equality, peace, cooperation, and safeguarding national values as well as building a country capable of preventing external forces that have been adversely affecting the country.
"Doing this will take us to a place that will be rejoiced by everybody in the next 60 years," he added.
Acknowledging Zanzibar's achievements in combating poverty, diseases, and ignorance over the past 60 years, Prof Ussi noted the importance of advancing education to foster innovation and the ability to adapt to technological changes. He underscored the need to utilise education for local product manufacturing, promoting self-sufficiency and export capabilities.
"If we can't produce anything for domestic consumption, then our education hasn't helped us. We should now work to address the failure of using education for manufacturing locally consumed products and exports now that we are done with the ignorance of reading and writing," he said.
Masoud Salim, an oil and gas stakeholder and corporate lawyer, expressed the desire for Zanzibar to benefit from its abundant reserves of oil and gas. He emphasised the importance of efficient implementation of development projects to impact the lives of ordinary citizens positively.
Salim drew parallels with Oman's successful transformation over the past 50 years, stressing the importance of capacity building for Zanzibaris to oversee the oil and gas sector effectively.
"We should benefit in the same way Oman is benefiting. In the 1970s, when oil and gas were discovered, Oman had less than 10 kilometres of tarmac roads, and very few secondary schools. 50 years down the line, Oman has set precedence in how better supervision of natural resources can transform the country and people's lives," he said.
Salim called for realistic expectations, citing Oman's journey from a minority shareholding position in the oil and gas sector to majority ownership.
A tourism stakeholder, Mr Seif Miskry, prioritised improving the quality of services offered to tourists, emphasizing that enhanced quality would attract more revenue.
Khamis Mbeto Khamis, Zanzibar's CCM publicity secretary, expressed the ruling party's vision for Zanzibar to evolve into a business hub in East and Central Africa. He underscored the importance of political stability, consensus-building, and infrastructure development for the country's economic strength over the next century."
"We are focusing on having a country that has political stability built on the foundation of consensus, instead of accusation and slander politics, violations of people's rights, and discrimination," he said.
In order to ensure citizens are assured better health services, Mr Khamis said the government is attracting major investments in the sector through the construction of modern hospitals in all districts and regions.
"That means there will be no reason for referring patients to Mainland Tanzania or abroad for specialised treatment. Rather, health experts will be invited to visit Zanzibar for the services," he said.