A year on and Azory Gwanda is still missing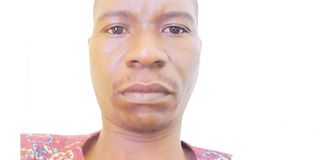 Dar es Salaam. It's been a year since Mr Azory Gwanda, a correspondent of Mwananchi Communications Limited (MCL) in Kibiti District, Coast Region, went missing.
Memories still linger on the mind of Mr Gwanda's wife, Ms Anna Pinoni, who witnessed unknown people that arrived at her home in Kibiti, in a Toyota Land Cruiser and took away her husband to an unknown location.
According to Anna, she was working on the farm that day and, her husband, sandwiched between 'unknown people' asked her through a car window for keys to their house, promising that he would return shortly. That was the last she saw him.
What Anna was told was that the 42-year old journalist was going on an "emergency trip" and that he would return the following evening.
But when she went back home from the farm that evening, she discovered that the house had been searched with papers strewn all over the place. Mr Gwanda had gone missing.
The journalist's mother, Ms Eva Mpulumba, has also pleaded with the authorities to intensify the search for her missing son.
There have also been calls for an investigation and return of the missing journalist by people from all walks of life—civil society, politicians, the media fraternity and his family, however, security organs say they are still investigating the matter.
Some have gone along to link Gwanda's disappearance with the reports of extrajudicial killings he was investigating and reporting for MCL, however, that's yet to be proved as investigations continue.
The wife reported the incident at Kibiti Police Station, and case file was opened. So far no meaningful information about the whereabouts of Gwanda has come from the police.
At one moment, pressure mounted on the authorities to scale up the search and speed up the investigations, but there is no tangible piece of official information yet to suggest Gwanda's whereabouts.
MCL managing director Francis Nanai issued a public statement on December 4, last year asking authorities to act.
The company organised a press conference on December 7 to raise awareness during which it launched a media campaign with hashtags #WhereIsAzory and #BringBackAzory.
"This is a democratic country. Mr Gwanda should be brought before the courts of law if he has committed any crime for justice to take its course," he said.
The then Tanzania Editors Forum chairman Theophil Makunga said it seems there were "evil intentions" in the disappearance of the journalist.
"How can someone disappear for 17 days without a trace if there aren't evil intentions?" he questioned.
The Organisation of Journalists Against Drugs in Tanzania, Media Council of Tanzania, Media Institute of Southern Africa-Tanzania Chapter and the Union of Tanzania Press Clubs also held a press conferences and issued statements to voice their concerns and demand action from the authorities.
The Tanzania Human Rights Defenders Coalition, Tanzania Media Women Association, the East African Right to Information and Investigative Journalists Coalition and the Commission for Human Rights and Good Governance have also stepped up pressure for the return of the journalist.
"There have been so many incidents of this kind that they are becoming normal. So, we request the police force to speed up investigations," CHRGG chairman Bahame Nyanduga was quoted as saying.