Mauritian firm targets I&M Bank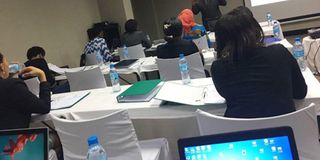 Summary
Fair Competition Commission says it has received a merger notification and is currently investigating the transaction

Dar es Salaam. Mauritius private equity firm Microfinance East Africa Limited is intended to acquire shares in I&M Bank (T) Limited.
Fair Competition Commission (FCC) says it has received a merger notification and is currently investigating the transaction.
However, the FCC announcement did not state how much stake of the bank, which started operations in Tanzania eight years ago, will be acquired through the deal.
"FCC is currently investigating the intended acquisitions in line with the provisions of the Fair Competition Act, No. 8 of 2003 and the Fair Competition Commission Procedure Rules, 2013," read part of the statement.
The notification revealed that the acquiring firm is a private equity fund. It targets investment and financing opportunities throughout sub-Saharan Africa with focus on Eastern Africa. I&M Bank (T) Limited is incorporated Tanzania.
Meanwhile, I&M Bank has set aside Sh75 million for customers in a promotion aimed at doubling their account savings by a half.
The promotion 'Jidabo na I&M' will be undertaken for three months from October 1.
Every month five winners will see their current account double to a limit of Sh5 million in a draw that will take place . That was said yesterday by the bank's head of retail banking, Ms Ndabu Swere.
According to her, this promotion applies to those who currently hold accounts with the bank together with those who will open new ones within the promotion period.
"To take part in the promotion a new customer is required to open either a current, business or young savers account with no limit in the amount deposited and a saving of Sh200,000 and Sh100,000 for those who are already holders of current and business account respectively" she said.
In case the customers who won the promotion has a saving that when doubled the half exceeds Sh5 million the customers will only receive Sh5 million and not more than that.