COVER: Buni Hub: TZ's own innovative ICT think-tank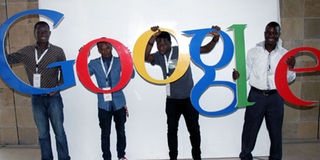 What you need to know:
The creative  space allows specialists to mentor upcoming innovators and entrepreneurs and turn their ideas into solid business plans
Jummane Mtambalike is an outstanding young leader who promotes technology for development. As the dynamic co-manager of Buni hub, Mtambalike has gained wide respect for transforming the lives of young innovators by showing them how to use Information and Communication Technology to solve community problems as well as create jobs.
Buni Hub is a creative space located at the offices of the Commission for Science and Technology (COSTECH) in Dar es Salaam. Buni aims to promote innovation and entrepreneurship in Tanzania. Innovators, university students and entrepreneurs gain access to skill development programmes, and meet industry representatives.
Buni was launched in 2011 under the Tanzania Information Society and ICT Sector Development Project (TANZICT) which is a bilateral collaboration between the Finland and Tanzanian governments. TANZICT has other two projects which deal with the reviewing of National ICT policy and institutional capacity building for the Ministry of Communication, Science and Technology.
At the innovation space, Mtambalike trains and mentors upcoming innovators on how to turn their ideas into business. Mtambalike's own field of specialisation is software development. His career has  taken some remarkable twists and turns starting with a degree that he earned at the University of Bangalore in India.
After his return to Tanzania in 2011, he founded a company in Dodoma, Greentech that offered IT solutions and secretarial services. ''My plan was to create jobs and not to search for them," he says. However, after a couple of months, his business turned out to be unsuccessful.
"Failing didn't dishearten me, but it helped me realise that I lacked business skills," he recounts.
Mtambalike then worked with the Tanzania Ports Authority (TPA) as a data analyst while at the same time he was equipping himself with business and management skills through online courses. Working with TPA did not give him contentment. He recalls, "I didn't like the job because I was doing the same work every day, while I am an adventurous person."
Disillusioned, he quit the company. He spent his time at Kinu co-creation hub based in Dar es Salaam. At Kinu, he kept on acquiring skills from different training sessions. He also conducted training on cyber security, blogging and social media.
"My time at Kinu  was a period of contemplating what I  wanted to do with my  life. I thought of pursuing a Masters degree in Business Administration but  unexpectedly, TANZICT advertised positions for supervising  Buni hub," he narrates, "I  applied and got the job."
Since Mtambalike joined the ICT hub in 2013, more than 500 students have enrolled and more than 10 viable projects have been created by the students. In addition,  about 100 events have been conducted; this includes meet-ups, boot-camps and workshops.
The hub has received 1,800 registrations and is currently hosting  300 users. He says doing the work in a way that he believes and not following fixed protocols is the magic behind his success."When I started working here, there were no prerequisites set for joining the hub and it was hard to manage so many people. Together with my colleague Brian Mnyapi, we decided to set up entry criteria and as a result the project has become manageable," he says.
Mtambalike gets immense satisfaction seeing young innovators that he coached receive credit for their work.  Projects like AfyaMap, a health facilities locator web app, Agri info; an app designed to provide land insurance and licence to farmers and habari maza;  an app that gives prices on farm products, are among a few that have received recognition. There are other more promising programmes that are at the initial stages of being developed, according to him.
For Mtambalike, it is a question of courage and patience, qualities that he possesses in abundance whichhave made him the manager that he is today. He genuinely states, "I'm blessed, I don't fear anyone." The 27-year-old says his stay in India groomed his leadership skills. He ran for president of the Tanzanian community twice. He failed the first time but won in his second attempt.
He led 400 Tanzanian students that were studying in India. Mtambalike says that he is not afraid of failing; highlighting his adage is "fail fast, fail cheap and fail smart," meaning fail reasonably. Despite all the admiration for innovation in Tanzania he says the ICT ecosystem does not support the youth. He says that there are few stakeholders willing to invest and support young entrepreneurs.  He calls upon the government to invest in innovation and mobile money sector and grassroots  technology as well as to integrate ICT in the education system at primary level in order to create the potential of students,
"ICT in Tanzania can grow to boost the economy if channelled in developing community solutions to people's life, and incorporated in the investor value chain," he says.
Mtambalike's first introduction to computer science was when he joined a computer lab in Form Two while studying at  Azania Secondary School. He immediately developed a fascination for ICTs. He vividly remembers enjoying learning computer programming. While in his A-levels pursuing Physics, Chemistry and Mathematics at Loyola Secondary School, he was also  a member of the school's  computer club.
Mtambalike urges college  students pursuing IT to read about new technologies since the field is dynamic and select projects that will impact the society but not  for the sake of satisfying their teachers. "Allow yourself to create, avoid plagiarism, if you fix a problem you will be valued," he suggests.
 He urges people who are not in the IT field to use technology as a  tool for solving their problems.  "ICT offers a platform for people in different professions. For example lawyers and doctors can open their websites or blogs."
Mtambalike values his friends and likes to grow his social network. He is married to his college best friend Nurah Omary whose flawless cooking makes him fall deeper and deeper in love with her every day. He loves dancing to Nigerian pop music during workouts and listening to country music while relaxing. He loves worshipping and always trusts the Almighty. Mtambalike has boundless faith in Tanzania's youth in as far as ICT is concerned. He sees a bright future for them if empowered.