Why Tanzania should consider new options for HIV prevention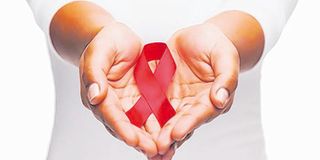 What you need to know:
Knowing one's HIV status is critical for accessing treatment and preventing the transmission of the virus to others
Tanzania has only seven years left to reach the UNAIDS 95-95-95 targets to end the HIV/Aids epidemic by 2030.
The target aims to have 95 per cent of people living with HIV diagnosed, 95 per cent of those diagnosed on antiretroviral therapy (ART) and 95 per cent of those on ART with suppressed viral loads.
Health stakeholders say that Tanzania needs to expand HIV/Aids preventive measures by adopting two more methods; Dapivirine Vaginal Ring (DVR) and long-acting injectable Cabotegravir (CAB-LA) inorder to speed up the process toward reaching the 2030 target.
The current preventive measures include condoms, voluntary male circumcision and oral PrEP, whose implementation began in 2018 after it was introduced the same year.
Health experts and stakeholders call upon government to adopt the new measures that have been tested and are currently implemented in countries like Zimbabwe, South Africa, Malawi, and Uganda. They made the call during a recent Journalist Engagement event that was organised by Mulika Tanzania, a youth serving organisation that seeks to put young people at the centre of development and decision-making processes.
Dr Lilian Mwakyosi, Executive Director of DARE Tanzania says for the country to end HIV/Aids by 2030, it is important to prioritise informed choices for girls, women and young people through the adoption of more HIV/Aids preventive measures. DARE Tanzania is an NGO advocating for the health and wellbeing of adolescents, youth, girls and women.
"DVR and CAB-LA are prevention methods with even modest efficacy compared to the other measures. Once introduced, these two will have a meaningful impact as part of a comprehensive strategy to avert millions of HIV infections over time," she explains.
Catherine Madebe, a Programme Manager at Mulika Tanzania emphasises that the two preventive measures will expand the window of choice for HIV prevention.
"The two measures come with the advantage of time whereas the vaginal ring is used for 28 days and CAB-LA for two months. This exceeds the time for other HIV prevention measures such as condoms and oral PrEP. While I do not crucify the other methods, adoption of these two measures will enable Tanzanians to comfortably choose their preferable options," she explained.
For his part, Compass Tanzania Country Coordinator, Francis Luwole, the decision to adopt CAB-LA and Dapivirine Vaginal Ring in Tanzania should be based on a thorough assessment of the country's HIV prevention needs and resources.
"Both CAB-LA and Dapivirine Vaginal Ring have shown to be highly effevtive in reducing the risk of HIV transmission in clinical trials, but their effectiveness and feasibility in the Tanzanian context would need to be evaluated. Factors such as cost, availability, acceptability, and potential access barriers need to be considered before making the decision to adopt these interventions," he says.
Francis says by not adopting CAB-LA and Dapivirine Vaginal Ring early, Tanzania is missing out on an opportunity to expand its HIV prevention toolkit and reduce the country's HIV burden.
"These interventions have been shown to be effective in reducing the risk of HIV transmission, particularly among people at substantial risk of acquiring HIV. By not adopting these interventions, Tanzania may be limiting its ability to reach these populations and reduce their vulnerability to HIV," he details.
Francis says while the other preventive measures such as condoms and Oral PrEP have been highly effective in reducing the risk of HIV transmission, they both require consistent use and adherence to be effective.
Bahati Haule, a community expert at the National Council of People Living with HIV (NACOPHA) says Tanzania should adopt these two preventive measures because it is still among Sub-Saharan countries that are leading in terms of new HIV infections, especially among young people and women.
"More than 60 percent of new infections are among young people, who make up the majority of the population. There is a need to add the number of prevention methods hoping they will be accessible, especially to high-risk groups," she stresses.
Bahati further explains; "Tanzania needs to accept that the world is changing and we cannot afford to dwell in the past. We have confined ourselves in the 'culture and norms' box and this is costing the lives of young people and women who still get infected."
According to her, the adoption of CAB-LA and DVR will give these two groups access to more prevention methods to choose from.
"DVR is a flexible ring that is inserted into the vagina which protects a woman from getting infected with HIV 1 which is the dominant virus, through the release of an antiretroviral medication (ARV) called Dapivirine. Once inserted, it settles at the entrance of the cervix and only prevents the woman from getting infected with HIV," Dr Mwakyosi explains.
"The ring protects a woman from getting HIV/Aids for a duration of 28 days and afterward, the woman has to change the ring with a new set. The ring is made of silicon, which makes it easier to manipulate it into whatever shape one prefers. However, it is advisable to insert it into the vagina in the figure eight form, which changes into an O shape once inside the vagina," she details.
Once inserted, the ring shouldn't be removed until after 28 days because doing so disrupts the whole prevention process.
"It can be inserted and removed by the woman who intends to use it with little or no assistance from a health care practitioner or their partner. One can lie down on their back to enable smooth insertion. This ring can only be felt during insertion. Your partner cannot feel it during intercourse unless you inform them about it. The person wearing it can feel and get used to its presence in the vagina," she explains.
Dr Mwakyosi says the ring made by the non-profit International Partnership for Microbicides is a one-size-fits-all.
"It's called an onsite preventive measure. The ring is a microbicide, which is a class of HIV prevention products that are designed to be applied in the vagina to reduce the risk of getting HIV during sex," Dr Mwakyosi adds.
She says the ring in a way gives power to women wearing it because in most cases women cannot negotiate the use of other preventive measures, especially condoms. In cases like rape, a woman wearing this ring can avoid getting HIV/Aids. It gives women the freedom to choose prevention methods according to their preferences. "