Kenyan woman hacks, steals $120 Million from Zimbabwean parastatal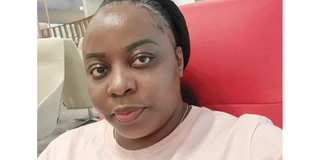 A 40-year-old Kenyan woman, Primrose Nyeri Mwangi, has been charged with fraud in a Harare court for allegedly hacking into the Zimbabwe Manpower Development Fund (Zimdef) and stealing $120 million from the organisation's bank accounts.
Mwangi, who is also the director of Primkett Travels, could face significant prison time if found guilty.
The prosecution argued Mwangi worked with a group of accomplices to gain access to Zimdef's computer systems and use authorisation codes to transfer large amounts of money to their own accounts.
According to Zimbabwean news outlets, the prosecution on Tuesday, January 10, asserted that between December 1 and December 29, 2022, Mwangi collaborated with Gerald Pondai, Prosper Hove, and some other members of their syndicate to gain access to the computer data systems of Zimdef and, as a result, to the ZB Bank and CBZ accounts of Zimdef.
Only $30,000 of the stolen funds has been recovered so far, after one of the transactions was cancelled by the National Building Society.
The scheme was uncovered on December 28, after a whistle-blower sent an email to Zimdef detailing the deception.
Bank records showed that $120 million had been taken from the CBZ Bank and Zimdef ZB Bank accounts, with $30,000 being recovered thanks to the cancelled transaction.
In addition to the fraud charges, Mwangi is also accused of violating the terms of her visitor's entry certificate, which only allowed her to stay in the country as a tourist for one month between December 14 and January 14.
It is not yet clear how Mwangi and her accomplices were able to access the Zimdef systems or how they were able to use the authorization codes to transfer the funds. The case is ongoing and further details are expected to emerge as the investigation continues.