Cashew farmers divided over new price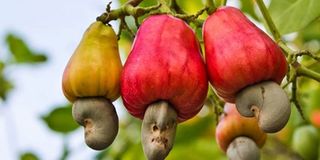 Mtwara. Cashews farmers from two cooperative unions in Mtwara Region have been divided over the decision whether to sell or not to sell raw cashew nuts (RCN) after one cooperative union decided to accept buyers' offer while the others maintained the boycott.
Members of Masasi and Mtwara Cooperative Union (Mamcu) agreed to sell 10,303 tonnes of RCN at Sh1,800 and Sh2,200 minimum and maximum prices respectively.
This is contrary to their Tandahimba and Newala Cooperative Union (Tanecu) counterparts who maintained boycotting the same price offered in order to trade 2,045 tonnes of the merchandise.
The division was revealed during the second round of the auctions held separately yesterday, just a week after members from the two cooperative unions as well as the Lindi Mwambao Cooperative Union (LMCU) boycotted low prices offered by cashew buyers.
In the first auction in the 2022/23 organized by Mamcu, buyers offered a minimum of Sh1,800 and a maximum of Sh2,000 for 6,513 tonnes of RCN.
But, their counterparts in Tanecu offered Sh1,630 and Sh2,011 respectively to procure 1,610 tonnes, while reports from LMCU made it that Sh1,507 and Sh1,900 respectively were offered for 2,900 tonnes of RCN.
But, yesterday, Mamcu chairman Silaj Mtenguka blamed informal cashew dealers famously known as kangomba for staging the boycott.
"Today (yesterday), a team of more than 10 people arrived at the auction site intentionally to boycott offers from buyers. They wanted an increase in price that will give them more benefits," he said. "Fortunately, real cashew farmers attended in large numbers, therefore overpowering those under the informal settings leading to successful trading of the merchandise," he added.
He said the price of RCN has declined in the global market, advising citizens to make appropriate decisions whenever offered prices convince them, stressing that they should get influenced by anybody. But, Tanecu general manager Mohamed Mwinguku said farmers boycotted offered prices that slightly increased to Sh1,800 and Sh2,200 respectively. "About 2,045 tonnes that were brought for auctioning had to be returned to warehouses after the auction flopped," he said.
Speaking at the auction, a cashew farmer from Nangaramo Village, Masasi District, Mr Bakari Nakanga, said he was forced to accept buyers' low offers in order to get money for sort out family financial challenges.
"Demanding higher prices that are not available in the market is meaningless. Prices haven't changed even after auctioning the produce for the second time, reflecting the actual situation in the global market," he said.
Another farmer from Kamundi Village in Nanyumbu District, Ms Modesta Moses, seconded Mr Nakanga in blaming the global market for the decline in prices.
"I have accepted the price because it is me who knows better the challenges facing my family. However, most of them require money to resolve them," she said.
"I haven't prepared myself for the initial processing of the product. Where do you think the product will be taken if I maintain the position to boycott buyer's offers?" she questioned.
For his part, Mr Bakari Mohamed, a farmer from Kamundi Village in the region said he decided to sell his produce after discovering that boycotting was a plot led by people engaging in informal cashew business (Kangomba).
For his part, Mr Mohamed Rashidi from Mkunya Village, Newala District said farmers have maintained their decisions because offered prices doesn't even cover incurred costs of production.
"We took a similar decision during the auction after finding that the price didn't meet incurred costs of production. Similar prices have been offered during the second auction, our position remains the same, we are not ready to sell," he said