Government mulls runway lights at Arusha airport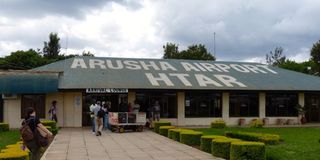 What you need to know:
With the new purchased air crafts and increased tourists, Tanzania has been upgrading its airports and constructing new others to ensure they are up to standards
Arusha. Plans are afoot to install lights at the Arusha airport runway to enable it to operate 24 hours.
This was announced here at the weekend by the deputy minister for Works and Transport, Atupele Mwakibete, during his visit to the facility.
He acknowledged the role of the airport, which is situated along the Dodoma Highway, in promoting tourism.
He said the airport, one of the oldest in the country, would generate more revenues if it operated 24 hours.
According to the deputy minister, the government will allocate funds for the installation of lights during the 2023/24 budget estimates.
During the current financial year, the government has spent some funds to extend the runway to 1,860 metres. Mr Mwakibete added that the airport has recently seen a surge in tourist traffic.
He said the airport, which handles charter flights in addition to scheduled flights, lacked space for aircraft parking.
"There is a need for a parking lot for the purpose," he explained. The airport manager, Elipid Tesha, cited proximity to the Arusha-Dodoma road as another challenge facing the facility.
The airport's runway runs parallel to the highway, with only 40 metres separating them. This, Mr. Tesha said, was against the international aircraft safety regulations, which required a minimum of 75 metres between the runway and an adjacent road. Incidentally, the airport has no fire brigade at the aircraft parking lot, which he said was risky in case of an emergency.
In 2019/20 before the outbreak of Covid-19, the airport handled 231,203 passengers, generating Sh1.7 billion.
The earnings plummeted to Sh988.3 million in 2020/21 following the pandemic, as only 75,210 passengers used the facility.
With an increased number of visitors due to the rebound in tourism, revenue collection has increased to Sh1.3 billion in the first five months of this financial