Tanesco's revolving door: Chande out, Hanga in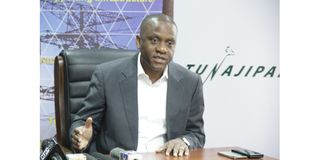 President Samia Suluhu Hassan  has revoked the appointment of Maharage Chande as the Managing Director of Tanzania Electric Supply Company (Tanesco) on Saturday, September 23, after a two-year tenure.
The new changes see Major General Paul Kisesa Simuli as the Chairman of the Board of Directors of Tanesco, with the former board chair, Mr. Omar Issa, heading to the Office of the President, Planning Commission.
Engineer Gissima Nyamo-Hanga, who was formerly the Executive Director of the Rural Energy Agency (REA), replaces Mr. Chande as the new Tanesco supremo.
And just like in 2021, when Mr. Chande was appointed, the changes come a few weeks after a new energy minister, Dotto Biteko, took charge of the energy ministry.
Maharage Chande, who was poached from the private sector, is now tasked with the duty of reviving the fortunes of the Tanzania Telecommunications Corporation (TTCL) as director general. 
President Samia has in the past expressed the need to reform TTCL's operations by moving away from the telecom business and focusing on the national ICT backbone network.
Maharage's removal from the troubled electricity parastatal comes at a time when the country is facing frequent power cuts, and the utility company has yet to explain whether the country is under load shading