Tanzania coffee exports earnings hit $230 million record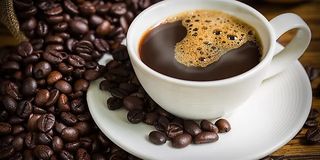 Moshi. Tanzania coffee exports have hit a jackpot, earning the economy $ 231 million (about Sh 440.5billion) in a record sales since independence.
A total of 81,498 tonnes of the beans were exported during the 2022/23 season, the Tanzania Coffee Board (TCB) managing director Primus Kimaryo revealed.
TCB boss told journalists at the weekend that increased exports followed a rise in production during the period in question.
According to him, during the previous season (2021/23) a total of 66,605 tonnes of coffee was exported, generating $206.23 million to the economy.
The highest production level of coffee before the 2022/23 jackpot was during 2020/21 when a total of 72,000 tonnes were produced in the country.
Mr Kimaryo said the national target is to produce 300,000 tonnes by 2025/26.
This, he explained, will be achieved by, among other things, distributing coffee tree seedlings free of charge to the farmers.
He added that in order to sustain production, between nine to eleven million coffee tree seedlings will be distributed to the farmers by September this year. While the producer price of Arabica coffee is Sh 3,000 a kilogramme, Robusta coffee fetches Sh2,000 for a kilo.
Dr Jeremiah Magesa, a researcher in charge of technology dissemination with the Tanzania Coffee Research Institute (TaCRI) said the institution's target is to produce 20 million coffee tree seedlings a year.