Advertisement
Will Solskjaer let Carabao Cup finals slip through his fingers?
Monday January 04 2021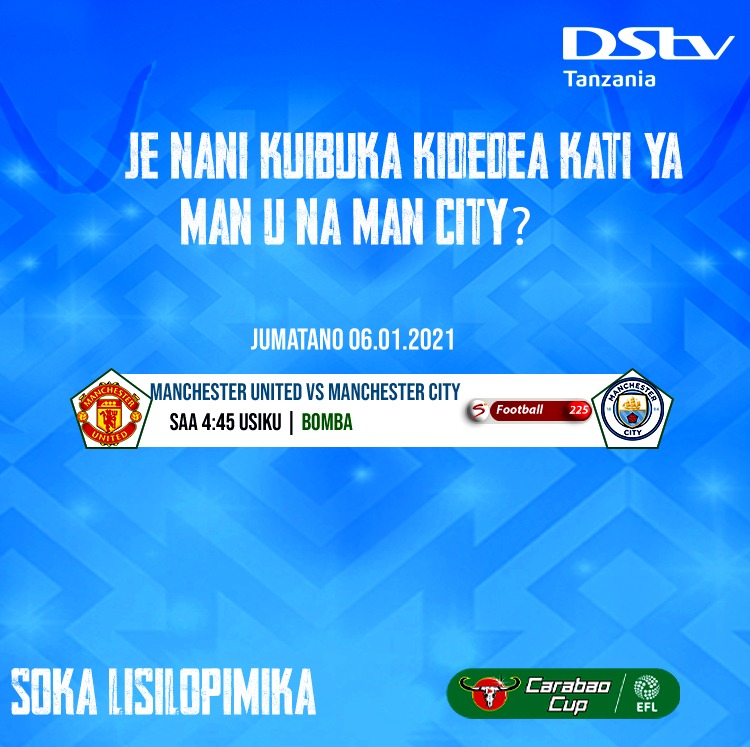 At Theatre of Dreams, there is no holding Manchester United in the past few games, they host their bitter rivals Manchester City in an edge-of-the-seat derby.
It is quite a decisive match for United's Solskjaer as he will require his lads to be firing in all cylinders in searching for his first managerial silverware at United after having won plenty as player back in glory days.
Solskjaer will enter into this game more alert, aiming at breaking the curse of going through similar fate of major tournament exit for the last two seasons.
United which is in fine shape play against Pep's City that have slowly begun to regain their quality coupled with a 3-1 win at Stamford Bridge after a lousy start this season. Will United's Bruno Fernandes play hero or fall back in the face of Kevin De Bruyne on Wednesday Jan 6, 2021?
Carabao this Wednesday is on 🔥🔥
Manchester United vs Manchester City LIVE at 22:45pm on SuperSport Football number 225. You can access this game by subscribing to DStv Bomba for 19,900 only,
Dial *150*53# to make your payment now!
#WorldBestFootball