ZSSF money not for projects, says Ali Karume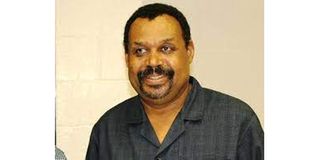 Unguja. Veteran politician and diplomat Ali Karume has called on authorities of the Zanzibar Revolutionary Government (SMZ) to refrain from using the Zanzibar Social Security Fund money for establishing commercial projects.
He said, in the event that the projects become unprofitable, it would in the long run lead to failure to pay the retirees their benefits, something that contravenes the very cause why the fund was established.
This comes at a time when last year's CAG reports revealed that some of the projects that were invested in using ZSSF funds may not yield profits in the long run.
The diplomat was speaking to journalists at his residence in Maisara Unguja where he touched on several issues including why the union between Tanganyika and Zanzibar was inevitable.
According to Mr Karume the law demands that authorities should refrain from taking members' contributions by any means, calling of government to resume oil and gas exploration.
The Zanzibar government signed a production sharing agreement with a United Arab Emirates company RAK Gas LLC.
He said oil and gas exploration is critical in the island nation's economy which largely depends on services and tourism.
As tax exemptions reached more than Sh46 billion, almost five time from the previous year, the former diplomat said it was important to carefully examine the benefits obtained through such exemptions.
Regarding the spiraling inflation in Zanzibar which has hit 5.1 percent, Mr Karume said it was mainly because of government spending.
"There are people who are being paid huge salaries yet they do not produce," he said.