Mobile savings helping women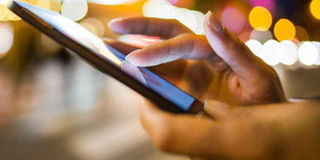 What you need to know:
Research conducted in Mbeya and Dodoma indicates that technology that supports mobile savings can help closing the gender gap in access to financial services in Tanzania.

Dar es Salaam. The emergence of digital channels is seen as the best alternative for bridging the gender gap when it comes to accessing financial services, new research shows.
According to the Washington DC-based think tank, Centre for Global Development, their recent research in Tanzania and Indonesia indicated a large and unexplored demand for mobile saving platforms, which play a great role, especially, for women.
It is estimated that over one billion women in the world lack access to financial services due to economic and social barriers, time and mobility constraints and discrimination.
"Mobile savings reduce transaction cost, provide privacy and increase economic self-reliance for women who are good at saving," said a senior fellow with the Centre for Global Development, Ms Mayra Buvinic, who conducted the research in Tanzania.
About 4,000 women micro-entrepreneurs operating in Dodoma and Mbeya were assigned into three groups. The first group of 1,000 women was invited to the mobile savings (through M-Pawa) only while the second group of 2,000 women was invited for both mobile savings and business training.
The third group of 1,000 people served as a control group. After a survey, transaction-led data indicated that women in the mobile savings only group saved two times more money weekly on M-Pawa than women in the control group while those in the mobile savings and business training group saved four times more.
"There is a large potential for mobile savings platforms, which commercial banks need to design products that focuses on women. The lenders should now consider women as important and trusted customers. In fact, reaching more rural women helps even the government to cover more people with financial services," said Mr Buvinic.
Women say the digital financial channels are the way to go.
"Bank branches are few especially in rural areas but mobile phones are everywhere nowadays. Mobile savings campaign should be supported by trainings to make the savings meaningful," said Ms Justa Mwaituka, executive director of the Kiota Women's Health and Development (KIWOHEDE) - a non- government organization with focus to promote women and children rights.