Unesco calls on govt, stakeholders to promote radio independence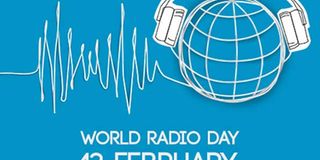 Tanga. The United Nations Scientific, Educational and Cultural Organisation (Unesco) has emphasised the need for the government and other stakeholders to promote the independence of the radio to enable the media to continue to be a channel that promotes dialogue, tolerance and peace.
The Unesco head in the Tanzania office, Mr Tirso Dos Santos, said that the radio was the most dynamic, responsive, effective and low cost media that was easily accessed.
Dos Santos was speaking at the World Radio Day celebrations organised by the Tanzania Development Information Organisation (TADIO) supported by UNESCO at the Tanga Beach's Mkomazi Conference Hall, in Tanga City.
Mr Dos Santos, a Mozambican, reminisced on his country's independence struggle, saying that the radio was the most effective media that helped spread the independence message.
"I remember when I was a young man. We used oto hide from Portuguese security forces to listen to Radio Tanzania," he said.
Dos Santos said that it was important to recognize the potential of the radio a medium of excellence for people to communicate, adding that only those with the means of communication can get as far.
Dos Santos pledged continued support to the Government and TADIO to overcome the several challenges that face the medium.