Tanzania government loses appeal seeking to allow early marriage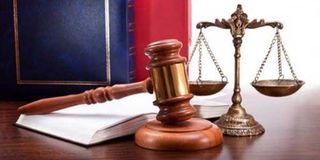 Dar es Salaam. The Court of Appeal of Tanzania (CAT) on Wednesday October 23 quashed an appeal by the government seeking to allow early marriage.
The CAT said marriage under the age of 18 is unconstitutional, ending a long legal battle between child rights activists and the government.
Two years ago, the High Court of Tanzania struck out the Sections 13 and 17 of the Marriage Act that allowed girls to marry at the age of 14 and 15, and then 18 years for boys.
The court ruled that marriage under the age of 18 was illegal and directed the government to raise the minimum age of marriage to 18 for both boys and girls within one year.
This was after a girls' rights advocate Rebeca Gyumi petitioned the act in the Dar es Salaam-based High court.
However, in a move that attracted criticism from the activists and a section of the general public, the government, through the Attorney General, appealed against the High Court ruling raising the marriage age for girls from 15 to 18.
Activists expressed disappointment at the government's decision to appeal against the ruling which was expected to reduce the high rate at which girls are married before the age of 18 in the country.
The case has been ongoing until today, Wednesday October 23, when the CAT in Dar es Salaam cemented the earlier high court decision on constitutionality of child marriages, in which case the government lost the appeal.