Two mining firms set for $195 million battle in High Court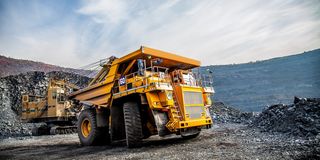 Summary
Tanzania's Pula Graphite Partners and its parent firm, Pula Group LLC, have filed a lawsuit against South Africa-based African Rainbow Minerals for alleged breach of their non-disclosure and non-compete agreement
Dar es Salaam. A legal battle is ensuing at the Commercial Division of the High Court of Tanzania where two mining firms are battling it out in a case involving a breach of non-disclosure and non-compete agreement.
Tanzania's Pula Graphite Partners and its parent firm, the Pula Group LLC, have filed a lawsuit against South Africa-based African Rainbow Minerals (ARM) claiming $195 million in damages for alleged breach of their non-disclosure and non-compete agreement.
The court documents seen by The Citizen show that the Case No. 119 of 2022 is before Judge Mbagwa.
Despite the ongoing court vacation, the case is scheduled for pre-trial hearing on January 10, 2023.
Filed through Advocate Kamanga Wilbert Kapinga of KW Kapinga & Partners, the case is based on a July 2019 agreement between the firms.
In the agreement, the two parties are said to have signed a two-year agreement that compelled them to share confidential information that would put either company at a competitive disadvantage should either company share that information or use it to enter into an agreement with a potential competitor.
Pula argues in the documents before the court that during the period covered by the agreement, ARM invested in an Australian company known as Evolution.
The company (Evolution) also explores for graphite in Ruangwa, Lindi Region, in Tanzania. Pula's graphite project is also located in Ruangwa.
The Pula Group president, Dr Mary Mildred Stith, says in the documents seen by The Citizen that they have enough evidence to prove their case against ARM.
"We have enough evidence to prove our claim against ARM and we will disclose it at the appropriate time," she said.
This becomes one of the largest lawsuits involving private parties to be filed in the High Court of Tanzania.