Tanzanians in the diaspora file case over dual citizenship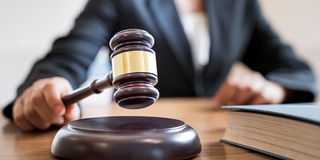 Summary
In constitutional case number 18 of 2022, the six Tanzanians are contesting the Citizenship Act, especially sections that criminalise dual citizenship
Dar es Salaam. The government has opposed a constitutional petition in which six Tanzanians who live and work abroad are challenging sections of the law that prohibit dual citizenship.
Through preliminary objections, state lawyers want the High Court to dismiss the petition over defects in the originating summons filed by the petitioners.
The government is also objecting the fact that the originating summons have not been signed by the petitioners and their lawyers and that the case violates the Section 4 of the Basic Rights and Duties Enforcement Act.
In the constitutional case Number 18 of 2022, Patrick Nyelesa Nhigula, Restuta Kalemera, Nkole Muya, Emmanuel Emmanuel and Bashir Kassam are contesting the Citizenship Act and especially sections that criminalise dual citizenship.
The petitioners are represented by Peter Kibatala in the case where the Attorney General (AG) is the respondent. The matter is presided over by a panel of three judges,namely Mustafa Ismail, Hamidu Mwanga and Obadia Bwegoge.
When it came up for the first mention yesterday before Judges Mwanga and Bwegoge, Mr Kibatala told the Court that the petitioners have already responded to the objections and that they have also submitted their own preliminary objections.
Advocate Kibatala and state attorney Ayub Sanga then asked the Court to issue directives.
At that juncture, Judge Mwanga said in line with the procedures, the Court must hear preliminary objections first before proceeding to the main case.
He said the objection would be heard when all the three judges are present on May 2, 2023. Speaking outside the court, Advocate Kibatala said he would ask to be furnished with further explanations to understand the basis of the government's argument in its objection.
The six petitioners were represented by Liberatus Mwang'ombe who had to travel all the way from Washington DC in the USA to attend the case.