South African murderer and rapist Thabo Bester arrested in Tanzania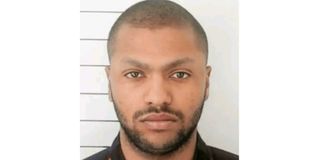 What you need to know:
He was initially presumed dead in prison but was later believed to be alive, and now he has been arrested in Tanzania.
Dar es Salaam. A South African fugitive who faked his own death in a prison break that embarrassed authorities has been arrested in Tanzania, police has confirmed.
Thabo Bester, a convicted rapist, escaped from a privately-run prison in Bloemfontein in May last year -- but South African police only found out last month.
The police issued a press statement confirming the arrests of three people: Thabo Bester, his girlfriend Dr. Nandipha Magudumana, and Zakaria Alberto.
He was initially presumed dead in prison but was later believed to be alive, and now he has been arrested in Tanzania.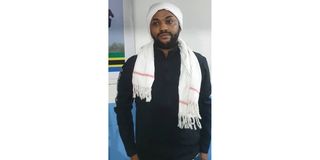 On Saturday, April 8, Justice Minister Ronald Lamola said Bester was arrested by Tanzanian authorities on Friday night along with a woman he is reportedly romantically involved with and another person.
"(We) can confirm that escapee Mr Thabo Bester with his accomplice Dr Nandipha Maguduma(na) along with a Mozambican national have been arrested in Tanzania late last night," Lamola told a press briefing.
Bester was believed to have died after setting himself on fire behind bars, but in late March police said DNA tests revealed the charred remains found in his cell belonged to someone else. 
Dubbed the "Facebook rapist", Bester allegedly lured victims on the social media platform before raping and robbing them.
He killed at least one victim.
In 2012 he was sentenced to life in prison for rape, robbery and murder.
Police Minister Bheki Cele said the three were arrested in Arusha, near the Kenyan border, as they attempted to leave the country.
Authorities stopped the black SUV the fugitives were travelling in after it left a hotel.
 The suspects had arrived in Arusha from Dar es Salaam, Cele said
The suspects were each in possession of several passports, he added.
Doubts about Bester's death were first raised by local media outlet GroundUp in November.
Last month, police opened a fresh murder investigation after an autopsy revealed the body found in Bester's cell had died as a result of blunt force trauma to the head before it was set ablaze.
The body's identity is still unknown.
Earlier this week, police raided a villa in an affluent Johannesburg suburb where Bester was thought to have spent time in hiding with Magudumana.
Lamola said a South African delegation will travel to Tanzania tomorrow to repatriate the fugitives.
"We are confident that we will receive maximum cooperation from our sister nation, Tanzania, to assist us to bring these fugitives to justice," Lamola said.
British private security firm G4S, which operates the prison Bester escaped from, has said three employees were dismissed in connection with the incident.